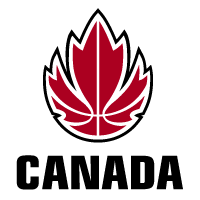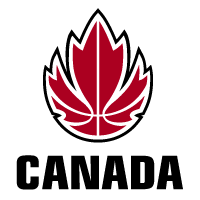 Canada Basketball's Cadette Women's National Team (CWNT) is one of eight teams that will participate this summer in the 2011 FIBA Americas U16 Championship for Women. The tournament is slated to take place June 13-18 at the Ciudad de la Paz Stadium in Mérida, México.
FIBA Americas hosted a press conference on January 17 to confirm the event with the FIBA Americas Secretary General, Alberto Garcia; ADEMEBA President, Dr. Modesto Robledo and the Director of Sports in Yucatan, Mr. Jose Novelo.
"We are excited to expose another group of young players to the top international level as we continue to focus on developing world class athletes for our senior women's national team program," said Denise Dignard, Manager of the Women's Elite performance for Canada Basketball. "Our Cadette program will look to continue to build on our women's age-group program's success over the past few years."
Dignard adds, "The team's goal will be to medal at the 2011 FIBA America Championship and qualify for the 2012 FIBA U17 World Championship for Women."
The top three finishers at the 2011 FIBA Americas U16 Championship for Women qualify for the 2012 FIBA U17 World Championship for Women. This is the second edition of the U16 tournament and the second time the Canadian girls will be looking for a chance to compete on the world stage.
Canada's CWNT won the silver medal at the first ever FIBA Americas U16 tournament in 2009, with a talented squad of elite athletes from across the country including Karly Roser (Hamilton, Ont.), Nirra Fields (Lachine, Que.), and Lexie Der (Vancouver, B.C.).
In 2009, the CWNT was victorious over Brazil (68-56), Guatemala (97-22), Mexico (68-46), and Argentina (66-59) to earn a berth into the 2010 U17 World Championship. USA defeated Canada in the gold medal match of the 2009 event, and eventually went on to win gold at the 2010 FIBA U17 World Championship in France.
Mexico was also the host nation for the inaugural FIBA Americas U16 Championship for Women in 2009.
"We are grateful to Mexico and region of Yucutan for their tremendous support of women's basketball and our team looks forward to returning to Mexico compete in the FIBA America U16 Championship for women," stated Dignard.
The other teams competing this summer in Merida are: Argentina, Brazil, Mexico, United States and Venezuela. Countries from the Central American and Caribbean Zone are yet to be decided, and will be announced prior to the continental tournament.