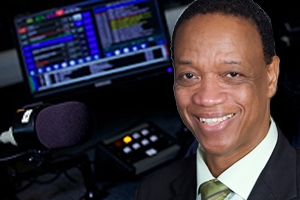 Fitzroy Gordon, the founder and Chief Executive Officer of Toronto-based G987FM has died.
Gordon became a talk show host and sports commentator for popular stations such as CHIN Radio, FAN 590 and Score Television. After an incident during one his talk shows, where he helped a woman and her two children hiding from her abusive husband by collecting food and money for their survival, one caller told him he was a true doctor of love and since then he has come to be known as Dr. Love and his show was renamed the "Dr. Love Show."
During his stint on the International Sports Report (ISR) Fan590 for 11 years with Lins & Pete he reported on his love of cricket. He became a popular star with his knowledge and on-air humour.
In one instance the traffic reporter stated," that a mattress had fallen off the back of a truck on the 401" Fitzroy as quick as a flash said he now knew where O'Connor slept! This made the blooper reel for many a week on the fan590.
Fitzroy was a positive person in life and always had a kind word to say.
Co-hosts Lins O'Connor & Peter Irvine of the ISR send their condolences to his wife Marvette and family he will be sadly missed.