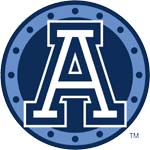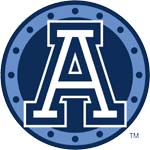 Final Game of 2011 features Fan Appreciation Night
The Toronto Argonauts want to end the 2011 season on a two-game win streak and defeat their rivals from down the QEW, the Hamilton Tiger-Cats, this Thursday, November 3 at Rogers Centre. Presented by Nissan, kickoff is at 7:30 p.m. as the team honours its 13th man for Fan Appreciation Night.
The season finale will celebrate the accomplishments of CB Byron Parker and RB Cory Boyd, both of whom had great games last Friday in Winnipeg. Parker set a new CFL record with his ninth career interception for a touchdown. Not to be outdone, Boyd also breached the 1,000 yard rushing plateau for a second consecutive season. The team will also honour WR/KR Chad Owens who made pro football history last home game when he became the first player to accumulate over 3000 combined yards in back-to-back seasons. The match will feature a trio of Argos players chasing some personal milestones. Receiver Jeremaine Copeland needs 24 yards to become the 15th player in CFL history to amass 10,000 receiving yards. Kicker Noel Prefontaine is only 1 point away from 1500 points scored in his career. Additionally, Chad Owens is 56 yards away from setting a CFL record for kickoff return yards in a single season.