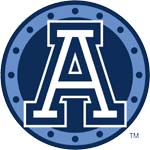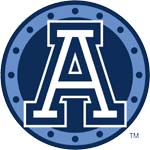 Flyin' Hawiian named Outstanding Special Teams Player for second straight year
The Canadian Football League announced today that WR/KR Chad Owens has been named the East Division Most Outstanding Special Teams Player for the second consecutive season. He joins teammate Noel Prefontaine (2005 & 2006) & former Argo Dominique Dorsey (2007 & 2008) as the only three Argonauts to earn the nomination twice and in back-to-back seasons.
Chad Owens commented, "Thanks to everyone who voted for giving me this honour once again. This nomination shows the great work we are doing as a special teams unit in Toronto. Coach O'Shea is putting us in great positions to be dominant on the field. The guys on special teams with me are true warriors and share in this nomination. My teammates like Bryan Crawford and Jeff Johnson have made their careers on special teams and show how important special teams are to our game. I'm humbled by this second nomination, especially when looking at all of the special teams talent in the East. I'm truly excited. "
Arguably the most exciting player in the CFL once again, Owens followed up his remarkable 2010 campaign with an equally impressive 2011. He led the league, and set a new Argos single-season standard, for kickoff return yards (1,750) and led the CFL in punt return yards (754), more than 150 yards more than the next best player, for the second straight season. Owens also led all CFL players with two kick returns for touchdowns. Late this year, he became the first player in professional football history to achieve back-to-back 3,000 yard seasons, joining CFL Hall of Fame RB Michael 'Pinball' Clemons as the only player to ever do it twice in a career. See below for a complete list of Owens' 2011 milestones:
· First player in football history to accumulate 3,000 combined yards
· Second highest kickoff yards total in a single season in CFL history (1,750) and a new team single-season record.
· Team & CFL leader in total combined yards, ahead of the next closest (Marcus Thigpen) by more than 1,300 yards.
· Third-highest single-season combined yards total in league history.
· Team & CFL leader in punt return and kickoff return yards for the second consecutive season.
· Team & CFL leader in punt (11.1) and kickoff return (25.4) yards average (among those with at least 20 returns in each category).
· Team leader in receiving yards (722) and receptions (70).
· Led CFL in total kick return touchdowns (2).
· CFL Special Teams Player of the Week in week 10.
Owens adds to an ever expanding trophy case that now includes the following for his career: 2010 East Division All-Star at kick returner, two-time CFL Special Teams Player of the Month in 2010, seven-time CFL Player of the Week, Most Outstanding Special Teams Player in the East Division in 2010 & 2011, and the CFL's Most Outstanding Special Team's Player in 2010. With his 2011 nomination, Owens has an opportunity to become the first player in league history to win the CFL Most Outstanding Special Teams Player in back-to-back years.
Dating back to 2003, Argonauts players have dominated the East in this award category. Members of the Double Blue have accounted for seven of a possible nine special teams nominations out of the East. A complete list is as follows: Chad Owens (2011 & 2010), Dominique Dorsey (2008 & 2007), Noel Prefontaine (2006 & 2005) and Bashir Levingston (2003).
Chad will travel to Vancouver, B.C. to attend the 2011 Gibson's Finest CFL Player Awards show on Thursday, November 24, during 99th Grey Cup week, at the Vancouver Convention Centre. He will be up against Paul McCallum, the nominee from the West Division, for CFL Most Outstanding Special Teams Player.