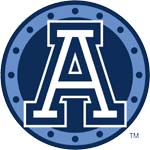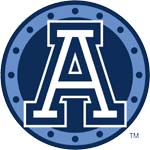 The Toronto Argonauts Football Club is pleased to announce that QB Steven Jyles has extended his contract with the club through 2014. Jyles joined the Argonauts before the 2011 season and started eight of the final nine regular season games for the Double Blue.
Steven Jyles remarked, "It's exciting for me to sign this contract and extend my time here. As a team, I feel like we have unfinished business to take care of. We have a lot of talent, offensively, in this club and I believe that if we work together and find our chemistry then, together, we will win games. Last year, I had just half of a season with the offence so I can't wait to get back and begin working with my teammates for a full schedule this year and beyond. It has been over a year since my shoulder surgery and I feel great! I intend to work hard to help build a tradition of winning in Toronto, to give Argos fans exciting football, and give the city a team they can be proud of. With that, I will do everything I can to help give this team the best opportunity possible to play in the 100th Grey Cup game at home."
The Louisiana native began the season on the injured list, due to off-season shoulder surgery, and was activated the week following Labour Day. The Argos started the year 2-7 but finished an improved 4-5 down the stretch. The club showed significant progress under the leadership and play calling of their new quarterback, and coaches lauded him for his high football I.Q.
Playing in only eight games, the multi-threat Jyles threw for 1,430 yards and rushed for 429 yards, first among all quarterbacks, while scoring one touchdown and throwing seven more. The 29-year old pivot put up strong numbers despite restricted playing time over the first two months of the season.
Toronto acquired Jyles in a trade with the Winnipeg Blue Bombers, in exchange for the Argos' first round pick in the 2011 CFL Canadian Draft and a conditional pick in the 2012 CFL Canadian Draft, on March 30, 2011. In six CFL seasons, he has completed 412 of 688 passes, 59.9%, for 5,319 yards with 31 touchdowns and a career passer efficiency rating of 81.7. He's also carried the ball 179 times for 1,184 yards and 13 touchdowns.