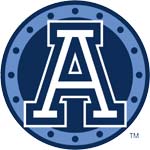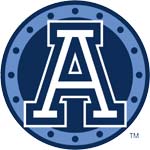 On Fan Appreciation Day the Toronto Argos didn't give their fans much to appreciate and were unable to match the skill level of the Montreal Alouettes losing in a convincing fashion, 42-17, in the final regular season game for both teams at the Rogers Centre.
The Montreal Alouettes demonstrated why they are CFL's best team dominating in all facets of the game from the opening kickoff to the final whistle winning a franchise record 15th game. But the Argos didn't do themselves any favours either by making costly turnovers, taking unnecessary penalties and playing poorly on defensive coverage.
The Alouettes came out firing and it didn't take the Als very long to get on the scoreboard, scoring a touchdown on their opening drive with 4 plays, all passes in only 2:05 of possession.
Towards the end of the first quarter, already down 17-0, The Argos looked to be back in the game when Andre Durie came up with a huge 104 yard kickoff return for the team's first touchdown. But the play was partially called back due to a penalty for unnecessary roughness. The Argos instead settled for a field goal and it seemed to deflate the team even further. From that moment on the Alouettes never looked back leading 17-3 after the first quarter and 26-4 at the half.
Reaves' First CFL Start

Rookie quarterback Stephen Reaves made his first CFL start and looked nervous at the beginning throwing an interception on his second play of the game. Overall his inexperience was evident as he made multiple mistakes throwing into coverage as well as under and overthrowing the ball. Reaves completed 23 of 40 pass attempts, and finished with 209 passing yards, no touchdowns and 4 interceptions.
"I made a lot of mistakes, pressed a little more than I should have," says Reaves. "I gotta do a better job of taking what the defense gives me. I would love to have a few of those back, it was an overall tough day against a tough defense."
Reaves stated that Coach Burt Andrus was very supportive on the sidelines between possessions.
"He was pretty positive throughout. He did a really good job of trying to keep me positive and trying to keep my head up after a couple of picks. You know obviously it was a tough day throughout from the first quarter on, it was just an overall rough outing."
Chad Lucas was the lone bright spot for the Boatmen and finished with 7 receptions for a total of 92 yards. But Lucas was quick to point out that personal accomplishments are secondary to team success.
"It's all about team, it's not about me. That's the most important thing about football it's a team game. Individuals go out and play great games but overall when you lose it kind of takes away from what you've accomplished."
Record Night for Duval
Alouettes' quarterback Adrian McPherson had a strong game starting in place of Anthony Calvillo. McPherson finished with 16 completions in 20 pass attempts, 151 yards, two touchdowns and no interceptions.
The Argos didn't put a lot of pressure on the quarterback, but when they did MacPherson was able to move in and out of the pocket to dodge tackles with ease and was able to pick up 55 yards in rushing, second highest on the team.
3rd string quarterback Chris Leak played the fourth quarter and was effective as well finishing with 7 of 10 completions and 44 yards.
However the majority of the Montreal offence came from their kicker Damon Duval who had a career game. Duval finished the season strong not only setting personal benchmarks but also breaking franchise and CFL records along the way.
Duval made 7 field goals breaking a franchise single game record and set a new CFL record for most points in a single season with 242 surpassing former Argo Lance Chomyc's 1991 record of 236 points.
"You know it's definitely a great feeling," says Duval. "To come out and go 7 for 7 and not only break the Als single season record but eventually we now broke the CFL single season scoring record. For me, definitely it was a great game. I said this is the first game of my career that I'll ever actually walk out of here and take the game ball away."
Moving Forward
The Als (15-3) will now have to wait and see who their opponent will be as they have a bye into the Eastern Division Final.
But for the Argos it's back to the drawing board and a long offseason to contemplate what went wrong and how to improve for next year. The team finished the season with a 3-15 record losing their last 8 games including the last four at home.

Linebacker Zeke Moreno believes that the current team is talented and capable enough to win games and with a little guidance and discipline can turn the team around.
"I would love to come back next year and see no new faces. I think we have the talent but I have no control over that," says Moreno.
"We have to be a disciplined team. Any opportunity we do have, even today with a touchdown we had penalties. We gotta be smarter and we have to be disciplined. Obviously with this disappointing year change is inevitable but we'll have to see what happens."
Contact Aman Dhanoa at aman@oyetimes.com
(All photos courtesy of Toronto Argonauts Football Club)