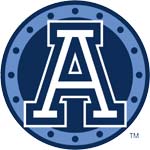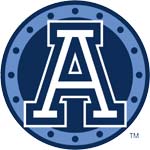 At a media conference this morning, the Toronto Argonauts Football Club announced that Jim Barker has been named the team's new Head Coach. This is Barker's second time holding this post, the last was in 1999 where he went 9-9 with the club, earning a playoff berth. Most recently, Barker has served as the Calgary Stampeders Senior Vice President, Football Operations/Director, Player Personnel.
With over 30 years of coaching experience and over 35 years of football experience, Barker has coached in the CFL, the XFL and the NCAA. He has 3 Grey Cup Championships (1997, 2002, 2008) and an XFL Championship under his belt. Barker brings with him a broad range of skills as both a coach and an evaluator of talent. He has worked with some of the finest coaches in the history of the Canadian Football League including Don Matthews and Ray Jauch, the former Head Coach of the Edmonton Eskimos and Saskatchewan Roughriders.
Commented Barker, "I am thrilled to return to Toronto and to coaching. Coaching never leaves your blood and for me, this is the right situation, with the right organization and people, to return to the sidelines. I plan to help create an environment where players and coaches have the support and trust of everyone in the organization which gives you the best chance for success. The Calgary Stampeders have been wonderful to me and this is not a decision I made lightly. Professionally, I needed a new challenge and I believe this is the right opportunity for me. I can't wait to get started!"
Bob Nicholson, President and CEO, Toronto Argonauts, began the media conference by affirming that Adam Rita would continue in his role as General Manager/Vice President, Football Operations.
Adam Rita remarked, "We have been hard at work behind the scenes getting ready for the 2010 season. I am pleased to welcome Jim Barker as our Head Coach. He brings with him an enthusiasm and knowledge of the game that is second to none. Jim has a leadership style our players will enjoy and flourish under. In addition to being a part of winning teams, he is able to motivate players, maximize their abilities and put them in the best positions to make plays and win games. When you work with someone that is one thing; when someone is your opponent, you gain respect and admiration and this is what I feel toward Jim. I am eager to be able to finally work with him."