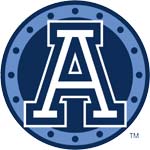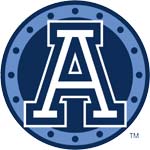 The Toronto Argonauts Football Club is pleased to announce that QB Gibran Hamdan has signed with the club through the 2011 season.
Commented Hamdan, "I'm excited to learn as much as I can from my new coaches and teammates in Toronto, and want to do whatever I can to help the team prepare and win. I've already begun to surround myself with people who know what it takes to be a successful quarterback in the CFL and I'm working very hard to get ready. I hope to bring a sound work ethic, leadership and a commitment to success to training camp that's consistent with someone who is focused on winning. Coming to Toronto is an excellent opportunity and I'm eager to get started."
Hamdan is an experienced professional who starred at the University of Indiana before being named MVP of NFL Europa in 2006. That season, he completed 63% of his passes for more than 1,600 yards, 12 touchdowns and just three interceptions. Hamdan most recently spent time with the NFL's Buffalo Bills and was originally drafted by the Washington Redskins in the seventh round of the 2003 NFL Draft. Since entering the NFL, he's also been on rosters with the Seattle Seahawks, San Francisco 49ers and Miami Dolphins.
Jim Barker, Head Coach, Toronto Argonauts, remarked, "Our plan is starting to come together. We are excited to get some new faces under contract and expect more to be added. Gibran is a true professional. He has had success as a starter in NFL Europe where he was the MVP. Gibran is an accurate passer who has the arm strength to make all of the necessary throws. The 2010 Argonauts training camp is going to be extremely competitive and I can't wait to see our players perform on the field."
Gibran Hamdan
Quarterback
6'4", 220 lbs
Indiana
Born: February 8, 1981
San Diego, California
1st Year Argos/ 1st Year CFL
Import
Acquired: Signed as a free agent with Toronto on March 10, 2010.
2009: Played in 4 pre-season games for the Bills completing 32 of 48 passes (66.7%) for 427 yards with 1 touchdown and 1 interception…Designated at third string QB for Bills and did not enter any games.
2008: Appeared in three preseason games and completed 30 of 47 passes (63.8%) for 258 yards with no touchdowns and no interceptions…Spent most of the season as the Bills' third string quarterback and promoted to backup QB for final two games of the season behind Trent Edwards.
2007: Claimed off of Seattle's practice squad by the Miami Dolphins on February 6…Attended training camp with Miami and released on September 1…Signed a practice roster agreement with the Buffalo Bills on September 26…Promoted to Bills' active roster October 20.
2006: Re-signed as a free agent with the Seattle Seahawks and allocated to NFL Europa's Amsterdam Admirals on January 26…Named NFLE MVP after leading the league in passing while completing 102 of 162 passes (63%) for 1,629 yards with 12 touchdowns and 3 interceptions…Waived by Seattle on August 29 and claimed off of waivers by the San Francisco 49ers on September 3…Assigned to San Francisco's practice squad…Claimed off of San Francisco's practice squad by Seattle on October 24 and assigned to the Seahawks' practice roster.
2005: Signed by the Seattle Seahawks on February 2 and allocated to the Amsterdam Admirals of NFL Europa where he earned the starting job…Broke his collarbone and ended his season before it started…Completed 39 of 75 passes for a total of 556 yards, five touchdowns and two interceptions before suffering injury…Returned to Seattle and waived by the Seahawks on September 3.
2004: Assigned to the Amsterdam Admirals of NFL Europa and was a back-up…Completed 40 of 80 passes for 607 yards, 3 TDs and 3 INTs…Released at the end of training camp by Redskins.
2003: Drafted in the seventh round (232nd Overall) of the NFL Draft by the Washington Redskins… Attended training camp and spent 10 weeks of rookie season on practice squad before making the 53-man active roster…Completed 1 of 2 passes for 7 yards.
College: Attended Indiana University from (1999-02)…Posted 2,115 yards and 9 touchdowns as a senior…Named Big Ten co-player of the week for his 24-of-36, 310-yard and a career-high 4 touchdowns in a 32-29 win against Wisconsin…Also played for the baseball team, starting at first baseman for his final three years.
Personal: Gibran is engaged to Jenny Grant and his future grandfather-in-law is Canadian Football Hall of Fame Builder, Bud Grant. The couple spent this off-season in Minneapolis, Minnesota. Gibran's mother is Pakistani and his father, a nuclear engineer out of the University of Illinois, is Palestinian. He was born in San Diego but moved to Kuwait when he was only three years old. Gibran was on vacation in 1991 when Iraq invaded Kuwait, destroying his home and family possessions. He returned to the U.S. with his family and attended Bishop Denis J. O'Connell High School in Arlington, Virginia. There, he won the Virginia Independent Schools Player of the Year award. Gibran also played baseball at Indiana and earned his degree in marketing. The gifted athlete was a member of the 15-and-under U.S. National Baseball team.