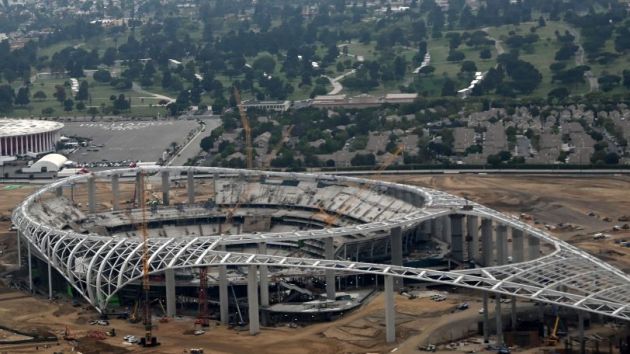 Social Finance, a private lender that specialises in refinancing student loans, has reportedly acquired naming rights for the new US$5.2 billion stadium in Los Angeles that will be home to the National Football League's (NFL) Rams and Chargers.
According to Venues Now, Social Finance has recently agreed terms on a 20-year agreement worth US$20 million a year for the new 72,000 seater arena in Inglewood.
However, the reported US$20 million a year deal is much lower than the US$40 million that was originally proposed by the local district when it originally went to market with the naming rights.
Neither Social Finance, officials from the Los Angeles Stadium and Entertainment District or Wasserman – the agency handling negotiations – have confirmed the details of the reported deal.
This agreement would be on par with the naming rights deal for the MetLife Stadium, which is home to the NFL's New York Jets and Giants. The MetLife deal was signed in 2011 and is reported to be worth US$400 million over a 20 year period.
The stadium is due to open in 2020 and has already been earmarked to host the 2022 Super Bowl, the 2023 College Football Play-off title game and the 2028 Olympics.
This move marks yet another venture into sports marketing for Social Finance. Last year, the company sealed a multi-year deal as the presenting sponsor of the Big Ten Conference men's basketball tournament.
The company has also sponsored the Pac-12 Conference men's basketball tournament, the Winter X Games and the 2019 NBA play-offs.