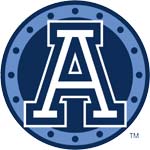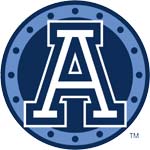 After being named the CFL's Special Teams Player of the Month for September last week, the excitement around Argos returner
Chad Owens
continues to grow today as he has been named the Special Team Player of the Week (unanimous selection), his 4
th
Player of the Week recognition this season (weeks 2, 7, 12 and 14).  Arguably the most exciting player in the CFL in 2010, Owens accumulated more than 300 all-purpose yards against the Roughriders on Saturday.  He has the ability to energize crowds as he turns what seems to be no yards into huge gains.
In week 14, the Fly'n Hawaiian returned 6 punts for 133 yards, LG 34, and 6 kickoffs for 167 yards (tied for sixth-highest single game total in team history), LG 33.  Owens, currently at 2,407 combined yards, has led the CFL in that categoryfor most of the season.  Owens leads second place Deon Murphy of the Stampeders by over 850 yards. Moreoever, he currently leads the CFL in punt return yards (759) and kickoff return yards (924, already the fifth-most kickoff return yards in an Argos season and counting).  Owens on pace to finish with more than 3,300 combined yards which would be among the best statistical seasons in CFL history and the second-highest total in Argos history.
Fans can see Owens in action as the Argos face the Riders in Regina this Saturday at 5:00 p.m. ET and at home against the Hamilton Tiger-Cats on Friday, October 15 at 7:30 p.m. at Rogers Centre.