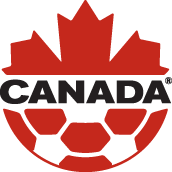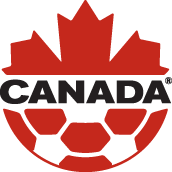 Canada's Para Soccer team presented by BMO has announced its 12-man roster for the upcoming 5e Copa América de Fútbol 7PC, the qualification tournament for next year's 2011 CP-ISRA World Championship. The Canadian team will participate in the eight-team competition from 15-27 October, with two or possibly three teams qualifying from the North and South American regions.
"The coaching staff and players are looking forward to this qualifying competition," said national coach Drew Ferguson. "We look forward to see how we have progressed as a team versus the other countries in our region."
The eight-team competition will be played at the Club Atlético Boca Juniors in Buenos Aires, Argentina. The participating teams are Canada, USA, Mexico, Costa Rica, Venezuela, Colombia, Brazil and Argentina. Brazil has already qualified through a previous event, so the two automatic spots are reserved to the other seven teams. Depending on the qualification results from other regions, an additional qualification spot may be given to this region.
Canada, whose title sponsor is BMO Financial Group, features seven returning members from last year's 2009 CP-ISRA World Championship in Netherlands. In fact, two players have participated in three successive world championships (2005, 2007 and 2009) – Chris Duehrsen and Dustin Hodgson. The five other players that have participated in past world championships are Matthew Brown, Cameron Kleimeer, Zachary Murdock, John Phillips and Vito Proietti.
The five new athletes yet to participate in a world championship are Jamie Ackinclose, Jeremy Baird, Chris Fawcett, Brendon McAdam and Geoff Wakefiled.
Over the course of the year, coach Ferguson has seen 21 different players in his four national camps. Those four national camps took place in San Diego, CA, Victoria, BC, Milton, ON and Sunrise, FL.
CANADA
GK- Cameron Kleimeer | | Powell River, BC, CAN
D- Chris Duehrsen | | Delta, BC, CAN
D- John Phillips | | Collingwood, ON, CAN
D/M- Geoff Wakefield | | Victoria, BC, CAN
M- Jamie Ackinclose | | Victoria, BC, CAN
M- Matt Brown | | Fraserville, ON, CAN
M- Chris Fawcett | | Kingston, ON, CAN
M- Dustin Hodgson | | Vancouver, BC, CAN
M/F- Brendon McAdam | | Victoria, BC, CAN
F- Jeremy Baird | | Kingston, ON, CAN
F- Zachary Murdock | | Saskatoon, SK, CAN
F- Vito Proietti | | Montréal, QC, CAN
Head Coach / Entraîneur-chef : Drew Ferguson
Assistant Coach / Entraîneur adjoint : Doug Lusk
Team Manager / Gérant d'équipe : Les Meszaros
Physiotherapist / Physiothérapeute : Cassandra Zinkowski