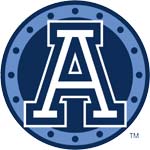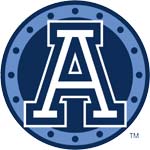 Arguably the most electrifying player in the Canadian Football League, WR/KR Chad Owens has been named CFL Special Teams Player of the Week. Owens was a unanimous selection in earning his fifth (5th) CFL Player of the Week award in 2010 (weeks 2, 7, 12, 14 & 17). He scored his fourth (4th) kick return touchdown of the season and accumulated 200 all-purpose while helping the Argos clinch a 2010 CFL playoff spot.
In week 17, the Fly'n Hawaiian returned a Blue Bombers missed field goal 109 yards for his fourth return touchdown of the season (second-most in a season by an Argos players – Bashir Levingston scored five in 2003). He added 5 punt returns for 60 yards, LG 30, and contributed on offence with 4 catches for 31 yards. Owens did all he could to ensure an Argonauts playoff berth for his teammates, the fans and the city of Toronto.
Owens currently leads the CFL with 2,980 combined yards (more than 1,000 yards ahead of next closest player, Calgary's Deon Murphy, 1,881 yards). He is on pace to finish with more than 3,300 combined yards which would be among the best statistical seasons in CFL history and the second-highest total in Argos history. He also leads the CFL in punt return yards (949) and kickoff return yards (1,093, already the fourth-most kickoff return yards in an Argos season and counting).
Fans could witness history this Friday night during Fan Appreciation Night at Rogers Centre. Owens is poised to become just the fifth player in CFL ever, and second Argonauts player (Michael Clemons in 1997) to record 1,000 punt and kickoff return yards in a single season. Kickoff is 7:00 p.m. ET against division-leading Montreal Alouettes.