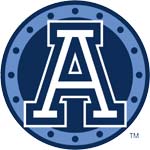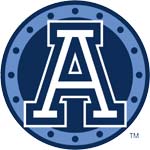 The Toronto Argonauts Football Club would like to congratulate four Argonauts who have been named CFLPA Pro Players All-Stars as voted by CFL players and coaches. Leading the charge was Head Coach Jim Barker along with RB Cory Boyd, LG Cedric Gagne-Marcoux and 2010 CFL Most Outstanding Special Teams Player, WR/KR Chad Owens.
CFLPA Pro Players All-Stars were voted on by 450 members of the eight CFL member clubs as well as all positional coaches for each club. Only players who have played 12 or more games during the season were eligible, and players and coaches were not permitted to vote for any player or coach that was a member of his own team.
TORONTO'S 2010 CFLPA PRO PLAYERS ALL-STAR SELECTIONS:
HEAD COACH
Jim Barker
OFFENCE
RB Cory Boyd
OG Cedric Gagne-Marcoux
SPECIAL TEAMS
KR/WR Chad Owens
Head Coach Jim Barker transformed a team that had won seven games in two years and led them back to the playoffs with 10 wins, including a berth in the 2010 Eastern Division Final. Barker and his staff reintroduced exciting football to the city of Toronto and made 2010 a year full of optimism and growth. He cultivated the talents of all-stars like Boyd and Owens, and introduced veteran leadership by bringing in WR Jeremaine Copeland. By season's end, his team boasted eight first-year starters along with seven East division all-stars and four CFL all-stars.
RB Cory Boyd was named the Argos' Most Outstanding Player and was recognized as one of the two best players at his position in the entire CFL. Boyd became the first Argos running back since Michael Jenkins in 2001 to be named a CFL All-Star, and finished as the league's second-leading rusher with 1,359 yards, scored eight (8) touchdowns (six rushing & two receiving) and was the club's fifth-leading receiver (363 yards). Boyd led the CFL in yards from scrimmage with 1,722 and broke or matched several club records.
OG Cedric Gagne-Marcoux started 17 of 20 games this season, all at left guard. The first year Argo, fourth-year CFL veteran, helped spring star RB Cory Boyd for a league-leading 1,722 yards from scrimmage. He also contributed to a line that was second-best in the CFL in rushing yards per carry at 6.2. This is the first time in his career that he has earned a CFLPA all-star nomination.
WR/KR Chad Owens was arguably the most exciting player in the 2010 CFL regular season and now has been recognized by his peers as being the best on special teams. The CFL Most Outstanding Special Teams Player was busy re-writing team and league record books all year and was recently recognized by his peers as being the biggest threat to score from anywhere on the field. The Flyin' Hawaiian led the CFL in combined yards (3288), punt return yards (1,060), punt return average (12.6), kickoff return yards (1,216), missed field goal return yards (425) and tied for the league lead with four (4) kick return touchdowns (4). He also became the fifth player in league history to accumulate 1,000 punt and kickoff return yards in a season.
THE VOTE: Players only voted for all-stars at the positions they play against since opponents can best judge the abilities and skills of their peers. For example, wide receivers and slotbacks are voted for by defensive backs & secondary coaches. All players and coaches were permitted to vote for the head coach and special teams player. The vote was conducted as follows: Each player selected three (3) players at each position on their ballot and ranked them first through third. First place votes received 3 points, second place votes received two points and third place votes received one point. The players with the highest point totals for each position were named CFLPA All-Stars.