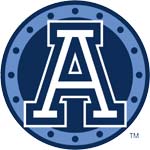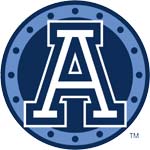 The Toronto Argonauts Football Club is saddened to learn of the passing of former star player, Chester 'Cookie' Gilchrist. He passed following a courageous battle with cancer while living in Pittsburgh, Pennsylvania. He was 75 years old.
Gilchrist was immortalized in 1974 when he was named a Modern Era All-Time Argo at fullback. He was the East Division outstanding player in 1960, the same year he was runner-up for the CFL's outstanding player award. Gilchrist was a division all-star in 1959 and 1960 when he led the East Division in scoring (75 & 115 points, respectively). He still holds the Argos' single game record for scoring with 27 points, a mark he set on October 30, 1960 against Montreal.
Fans and players fondly remember Gilchrist as one of the most versatile and tenacious players in the league. He played both offence and defence and was known to line up at fullback, receiver, linebacker and defensive lineman.
Peter Martin, President of the Argos Alumni Association, commented, "On behalf of the Association, I'm saddened to hear of the passing of Cookie Gilchrist. He was one of the original character players of the CFL who was a true free spirit. He was an outstanding player who competed on offence and defence, and could do both very well. Our thoughts and prayers go out to the Gilchrist family."
All-Time Argo and former teammate of Gilchrist's from 1959-61, Jim Rountree offered, "Cookie Gilchrist was as fine an athlete as I ever played with as an Argo. He was tough; he could run; he was a good guy and a good teammate. We'll all miss him very much."
Norm Stoneburgh, long-time Argos Centre who played two seasons with Gilchrist (1960-61), remarked, "They didn't come any better or tougher than Cookie. He talked the talk and could more than back it up with his play. Cookie coined the phrase, 'Lookie, lookie, here comes Cookie'. It was a phrase that was true – he knew it and opposing teams felt it. Cookie made it easy to do my job; once we made the block he'd just burst right through it. He was larger than life on and off the field and there was no challenge too big for Cookie."
Gilchrist started his football career with the Sarnia Imperials before playing with the Kitchener-Waterloo Dutchmen, both of the Ontario Rugby Football Union (ORFU). Soon after, he joined the Hamilton Tiger-Cats (1956-57) before playing with the Saskatchewan Roughriders (1958) and finally spent three seasons with the Toronto Argonauts (1959-61). Following his time as an Argo, Gilchrist suited up for the NFL's Buffalo Bills (1962-64), where he has since been enshrined on their wall of honour, and also played for the Denver Broncos (1965, 67) and Miami Dolphins (1966).
Bob Nicholson, President and CEO of the Toronto Argonauts, commented on behalf of the club, "We are saddened by the loss of an important and valuable member of the Argonaut family. Our thoughts are with his family during this difficult time. Cookie's on-field contributions during his time in Double Blue will be forever remembered."