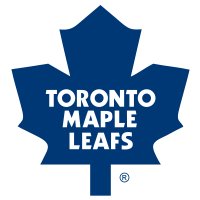 Red-hot Phil Kessel Extends Streak and Leads Leafs with Three Points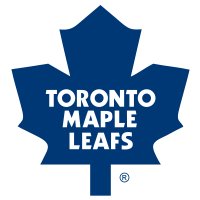 The Toronto Maple Leafs were mostly quiet after 40 minutes but a big third period led by red-hot Phil Kessel ignited a 4-3 shootout victory over the reincarnated Winnipeg Jets.
The Jets were making its first visit to a Canadian city and looked to be on its way to a comfortable win up 3-1 in the third period. But two powerplay goals in 27 seconds put the momentum in the Leafs' favour and left the Jets stunned. Rookie Matt Frattin sealed the win in the shootout by beating Jets goalie Ondrej Pavelec with a glove-side shot off the post.
Kessel notched a goal and two assists and now leads the NHL with seven goals and 12 points. Joffrey Lupul added the other two goals for the Leafs and also scored in the shootout while Tobias Enstrom, Alexander Burmistrov and Mark Scheifele – his first NHL goal – replied for the Jets. James Reimer made 20 saves on 23 shots, including two in the shootout, to pick up his fourth win of the season.
The Jets are back in the loss column after defeating the Pittsburgh Penguins 2-1 at home on Monday for its first win of the season. Meanwhile, the Leafs wrapped up its season-opening five-game homestand earning nine of a possible 10 points with the only blemish being a 3-2 overtime loss to the Colorado Avalanche on Monday.
"I think we're going pretty good right now, we're clicking and finding each other out there," said Kessel. "Right now things are going in for us so hopefully, it keeps going.
"But we got the win…that's what we play for. You don't want to be in those situations – behind two goals – but to come back and get a victory like that is nice."
Lupul is not on fire like his linemate but is having one of his best starts of his career and has four goals and five assists through the opening five games.
"Probably not this good," said Lupul comparing this start to previous ones in his career. "Things are really going our way right now.
"We're getting some bounces – we're playing well too, but some of the goals we're getting now I don't expect to be getting throughout the entire season so it's nice when things are rolling nice like this. But there are still some things that we can do better and we know that. We've been talking amongst each other and with the coaches and we can get a little better still."
Kessel has been a streaky player his whole career, but many are wondering if he's on just another streak before cooling off again or whether this is the start of him being a consistent offensive threat. It's a question that Head Coach Ron Wilson is unable to answer but he's seeing his star forward playing a complete game right now.
"It could be but how do you know," said Wilson. "He's always been a streaky player and he's on a good one and only time will tell if he finds a way to be more consistent.
"But I don't see any holes in his game right now – he's backchecking, forechecking, making good decisions with the puck, not turning it over and staying on top of things. He wants the puck all the time and he's demanding it, getting it and that's the big thing."
Although the team was all smiles after the game that was not a true indicator of how the team played in the first two periods. The Leafs looked unimpressive defensively and were not able to move the puck well frustrating its fans who booed them off the ice after the second period. The Jets were able to keep the pressure on for long periods of time and capitalized on its chances.
When asked on what he thought about his team's play after 40 minutes, Leafs Head Coach Ron simply said, "Not much."
"If you don't move the puck out of your end, crisply, cleanly, get back to pucks and move pucks – we're not a very good team. Our strength is our speed and the skill we have upfront. It's got to be quick."
The Leafs have come from behind a couple of times this season but it's not something the team wants to get used to.
"We were a little frustrated after the second period, we came out in the third, refocused and played a really good period," said Lupul. "It's not the way we want to win every night – you have to expend a little more energy to come from behind all the time but it was fun, good for the crowd and hopefully we head into this roadtrip in the right frame of mind."
Frattin Rewarded
The Jets opened the scoring mid-way through the first period on the powerplay when a point shot from Tobias Enstrom deflected past a screened Reimer. The Leafs tied the game just less than two minutes when Lupul fired a quick wrist shot on a pass from Kessel. The puck bounced out so fast that the play continued for a few seconds before the referee signalled a goal. Lupul hit the net-cam dead-on and destroyed the camera leaving no doubt that Lupul had scored.
The Jets took the lead again early in the second period on an innocent looking rush. Former-Leaf Nik Antropov went wide but centered the puck as he was about to skate behind the net and Burmistrov finished the give-and-go firing the puck past Reimer.
The Jets increased its lead to 3-1 just over five minutes later with another powerplay goal. Scheifele, who was open at the side of the net, banged in a rebound kicked out by Reimer to score his first NHL goal.
The Leafs looked sloppy again to start the third period but were bailed out by Reimer.Torontofinally caught a break while on the powerplay when at 7:28 when an attempted pass by Lupul to Kessel deflected off Enstrom's stick and through the legs of Pavelec to close the gap 3-2.
Seconds later the Jets took another penalty for tripping sending the Leafs back to the powerplay who were suddenly energized and turned the crowd's boos into cheers. After working the puck around, captain Dion Phaneuf faked a shot and passed off to Kessel who one-timed a shot from the side boards past Pavelec to tie the game.
In overtime, both goalies made big saves from in close to force a shootout. The Leafs shot first with Kessel going low glove side but was stopped by Pavelec. Former-Leaf Kyle Wellwood was next but was stopped easily by Reimer. Lupul then faked and held before firing a shot over Pavelec's glove and Reimer stopped Burmistrov with his shoulder at the other end.
That set the stage for Frattin who went glove side again and fired a shot off the post and in to clinch the win for his team.
Despite not having scored this season, Wilson thought Frattin has played well so far this season and rewarded him an opportunity with the game on the line.
"I had faith that he would do it, first of all," said Wilson. "Second, I was thinking it would be great for him because he hasn't been able to score, to have that opportunity I show faith in him. Ends up being the winning goal so good for him. So maybe he'll get the, if you want to say the 'monkey off his back', because he's been playing really well."
Frattin was thankful for his chance.
"It's definitely a confident booster but I think it was great to score for the team to get the win," said Frattin. "It's just confidence. He (Wilson) kind of sees me as a goal scorer and I just need to start doing it in a game."
Before leaving for its first roadtrip of the season, the Leafs did receive some bad news on the injury front with Colby Armstrong and Clarke MacArthur being forced to leave the game. MacArthur's status is unclear but Armstrong, who was injured blocking a shot, was on crutches and will not join the team on the road.
Nazem Kadri who was sent down to the AHL's Toronto Marlies on Wednesday morning was recalled in time for Leafs game on Thursday night in Boston against the defending Stanley Cup champion Bruins.