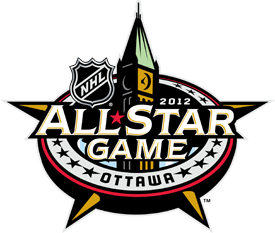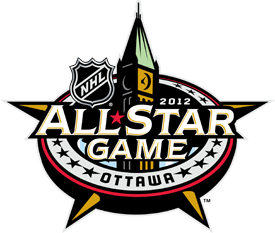 Ballot Debuts Include Jamie Benn, Loui Eriksson, James Neal, Jordan Staal and Kris Letang
With impressive starts this season, the Dallas Stars and the Pittsburgh Penguins – leaders of the Western and Eastern Conferences, respectively – hold a combined 11 spots on the ballot in the 2012 NHL All-Star Fan Balloting. The ballot includes first-time career appearances from Stars forwards Jamie Benn and Loui Eriksson and Penguins forwards James Neal and Jordan Staal and defenseman Kris Letang. Joining their teammates are ballot veterans Sidney Crosby, Marc-Andre Fleury, Evgeni Malkin of the Penguins and Kari Lehtonen, Mike Ribeiro and Sheldon Souray of the Stars.
Among the total 127 players on the ballot, Philadelphia Flyers forward Jaromir Jagr makes his first appearance to the fan voting platform since his campaign for the 2008 NHL All-Star festivities; the Ottawa Senators, the first-time hosts of the 2012 NHL All-Star Weekend, have five representatives; and the Anaheim Ducks, Boston Bruins, Chicago Blackhawks, Flyers and Penguins each have six players vying to be named first NHL All-Stars in the 2012 NHL All-Star Game on Sunday, Jan. 29. Polls open to hockey fans worldwide Nov. 14 online at
NHL.com/vote and via mobile devices.
Among the few features in the 2012 NHL All-Star Fan Balloting are interactive online ballots in eight different languages, the most in NHL All-Star Fan Balloting history. Fans around the world will be able to vote online at NHL.com/vote in English, French, German, Czech, Finnish, Russian, Slovak and Swedish. Voting concludes Jan. 4, with the top six vote-getters by position – three forwards, two defensemen and goalie – set to take part in the All-Star Game.
NHL.com/vote will feature interactive online ballots accessible anywhere in the world. Each player ballot page includes video highlights and real-time, sortable player statistics. Fans will be permitted to select as few as one player – a balloted player or write-in – per online ballot.
Voting results will be posted to NHL.com every Tuesday, starting Nov. 22.
2012 NHL ALL-STAR FAN BALLOT
Goaltenders (18)
Martin Brodeur, New Jersey Devils
Ilya Bryzgalov, Philadelphia Flyers
Marc-Andre Fleury, Pittsburgh Penguins
Jaroslav Halak, St. Louis Blues
Jonas Hiller, Anaheim Ducks
Nikolai Khabibulin, Edmonton Oilers
Miikka Kiprusoff, Calgary Flames
Kari Lehtonen, Dallas Stars
Henrik Lundqvist, New York Rangers
Roberto Luongo, Vancouver Canucks
Ryan Miller, Buffalo Sabres
Carey Price, Montreal Canadiens
Jonathan Quick, Los Angeles Kings
James Reimer, Toronto Maple Leafs
Pekka Rinne, Nashville Predators
Tim Thomas, Boston Bruins
Tomas Vokoun, Washington Capitals
Cam Ward, Carolina Hurricanes
Defensemen (36)
Jay Bouwmeester, Calgary Flames
Dan Boyle, San Jose Sharks
Dustin Byfuglien, Winnipeg Jets
Brent Burns, San Jose Sharks
Brian Campbell, Florida Panthers
Zdeno Chara, Boston Bruins
Drew Doughty, Los Angeles Kings
Alexander Edler, Vancouver Canucks
Tobias Enstrom, Winnipeg Jets
Sergei Gonchar , Ottawa Senators
Mike Green, Washington Capitals
Erik Johnson, Colorado Avalanche
Jack Johnson, Los Angeles Kings
Ed Jovanovski, Florida Panthers
Erik Karlsson, Ottawa Senators
Duncan Keith, Chicago Blackhawks
Niklas Kronwall, Detroit Red Wings
Kris Letang, Pittsburgh Penguins
Nicklas Lidstrom, Detroit Red Wings
John-Michael Liles, Toronto Maple Leafs
Tyler Myers, Buffalo Sabres
Dion Phaneuf, Toronto Maple Leafs
Alex Pietrangelo, St. Louis Blues
Chris Pronger, Philadelphia Flyers
Brent Seabrook, Chicago Blackhawks
Sheldon Souray, Dallas Stars
Marc Staal, New York Rangers
Mark Streit, New York Islanders
P.K. Subban, Montreal Canadiens
Ryan Suter, Nashville Predators
Kimmo Timonen, Philadelphia Flyers
Lubomir Visnovsky, Anaheim Ducks
Shea Weber, Nashville Predators
Ryan Whitney, Edmonton Oilers
Keith Yandle, Phoenix Coyotes
Marek Zidlicky, Minnesota Wild
Forwards (73)
Daniel Alfredsson, Ottawa Senators
David Backes, St. Louis Blues
Nicklas Backstrom, Washington Capitals
Jamie Benn, Dallas Stars
Patrice Bergeron, Boston Bruins
Danny Briere, Philadelphia Flyers
Mike Cammalleri, Montreal Canadiens
Jeff Carter, Columbus Blue Jackets
Sidney Crosby, Pittsburgh Penguins
Pavel Datsyuk, Detroit Red Wings
Shane Doan, Phoenix Coyotes
Matt Duchene, Colorado Avalanche
Jordan Eberle, Edmonton Oilers
Patrik Elias, New Jersey Devils
Loui Eriksson, Dallas Stars
Tomas Fleischmann, Florida Panthers
Marian Gaborik, New York Rangers
Ryan Getzlaf, Anaheim Ducks
Claude Giroux, Philadelphia Flyers
Michael Grabner, New York Islanders
Taylor Hall, Edmonton Oilers
Dany Heatley, Minnesota Wild
Milan Hejduk, Colorado Avalanche
Nathan Horton, Boston Bruins
Marian Hossa, Chicago Blackhawks
Jarome Iginla, Calgary Flames
Jaromir Jagr, Philadelphia Flyers
Patrick Kane, Chicago Blackhawks
Ryan Kesler, Vancouver Canucks
Phil Kessel, Toronto Maple Leafs
Mikko Koivu, Minnesota Wild
Anze Kopitar, Los Angeles Kings
Ilya Kovalchuk, New Jersey Devils
David Krejci, Boston Bruins
Andrew Ladd, Winnipeg Jets
Vincent Lecavalier, Tampa Bay Lightning
Milan Lucic, Boston Bruins
Joffrey Lupul, Toronto Maple Leafs
Evgeni Malkin, Pittsburgh Penguins
Patrick Marleau, San Jose Sharks
Milan Michalek, Ottawa Senators
Rick Nash, Columbus Blue Jackets
James Neal, Pittsburgh Penguins
Alex Ovechkin, Washington Capitals
Zach Parise, New Jersey Devils
Joe Pavelski, San Jose Sharks
Corey Perry, Anaheim Ducks
Tomas Plekanec, Montreal Canadiens
Jason Pominville, Buffalo Sabres
Mike Ribeiro, Dallas Stars
Brad Richards, New York Rangers
Mike Richards, Los Angeles Kings
Bobby Ryan, Anaheim Ducks
Daniel Sedin, Vancouver Canucks
Henrik Sedin, Vancouver Canucks
Teemu Selanne, Anaheim Ducks
Alexander Semin, Washington Capitals
Patrick Sharp, Chicago Blackhawks
Jeff Skinner, Carolina Hurricanes
Ryan Smyth, Edmonton Oilers
Jason Spezza, Ottawa Senators
Eric Staal, Carolina Hurricanes
Jordan Staal, Pittsburgh Penguins
Steven Stamkos, Tampa Bay Lightning
Paul Stastny, Colorado Avalanche
Martin St. Louis, Tampa Bay Lightning
John Tavares, New York Islanders
Joe Thornton, San Jose Sharks
Jonathan Toews, Chicago Blackhawks
R.J. Umberger, Columbus Blue Jackets
Thomas Vanek, Buffalo Sabres
Ray Whitney, Phoenix Coyotes
Henrik Zetterberg, Detroit Red Wings