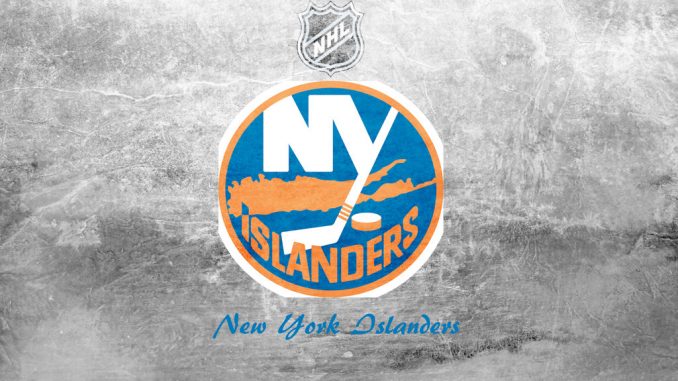 New York Islanders beat Toronto Maple Leafs 6-5 in OT, Here is the game summary and highlights from the game played on Monday, February 6, 2017
| | | | | | |
| --- | --- | --- | --- | --- | --- |
| | 1 | 2 | 3 | OT | FINAL |
| TORONTO | 2 | 2 | 1 | 0 | 5 |
| NEW YORK | 2 | 1 | 2 | 1 | 6 |
GAME SUMMARY | EVENT SUMMARY | FACEOFF SUMMARY

ON THE SCORESHEET
Nikita Soshnikov put the Maple Leafs on the board with his fourth goal of the season at 13:27 of the first period. Soshnikov has three goals in his last six games.
Auston Matthews scored the second goal of the game for the Maple Leafs at 14:51 of the first period. Matthews' goal was his team-leading 24th goal of the season and his fourth point (1-3-4) over his last two games.
Mitch Marner registered his 14th goal of the season and the third Toronto goal of the night at 5:12 of the second period. Marner has points (3-3-6) in four consecutive games.
Zach Hyman scored Toronto's fourth goal of the game with a shorthanded marker at 9:34 of the second period. With the shorthanded goal, Hyman established a new Maple Leafs record for shorthanded goals in a season by a rookie (3).
William Nylander
scored the fifth Maple Leaf goal of the night at 17:59 of the third period. Nylander has goals (4) in two consecutive games.
Nikita Zaitsev recorded the primary assist on Soshnikov's first period goal and later added the lone assist on Hyman's shorthanded goal in the second period. Zaitsev leads all Maple Leafs defencemen in assists with 22. Tonight's game was Zaitsev's third multi-assist and multi-point game of the season.
Morgan Rielly registered the secondary assist on Soshnikov's goal in the first period and the lone assist on Matthews' first period goal. Of Rielly's 18 assists this season, 16 have come at even-strength. Tonight's game was Rielly's second multi-assist and multi-point game of the season.
Tyler Bozak picked up the primary assist on Marner's second period goal. Bozak has assists (3) and points (1-3-4) in three consecutive games.
Matt Hunwick recorded the secondary assist on Marner's goal in the second period. Hunwick's assist is his 100th career NHL point.
Connor Carrick had the primary assist on Nylander's goal in the third period. Carrick has registered five (1-4-5) of his seven points this season against Metropolitan Division opponents.
Nazem Kadri had the secondary assist on Nylander's third period goal. Kadri has four assists in his last five games.
Frederik Andersen stopped 29 shots in tonight's overtime loss.
SHOTS FIRED
The Maple Leafs were outshot by the Islanders by a 34-32 margin in all situations and by a 32-27 margin at 5-on-5.
New York had a 65-55 lead in shot attempts in all situations and a 56-49 lead in shot attempts at 5-on-5.
Auston Matthews led the Maple Leafs with five shots on goal.
Jake Gardiner and Auston Matthews each registered eight shot attempts.
ON THE ROAD AGAIN
The Maple Leafs are 12-9-7 on the road this season and 8-2-2 in the first leg of back-to-backs.
Toronto's all-time record is 68-65-7-10 in 150 games against the Islanders and 29-36-3-6 in games played on the road.
Toronto is 17-9-5 against the Eastern Conference this season and 5-5-3 against the Metropolitan Division.
The Maple Leafs wrap up the back-to-back tomorrow night (Jan. 7) against the Dallas Stars at Air Canada Centre.
MAPLE LEAFS LEADERS
| | |
| --- | --- |
| Faceoff Wins | 14 (Bozak) |
| Faceoff Win Percentage | 64% (Bozak, Kadri) |
| Hits | 5 (Martin, Zaitsev) |
| Blocked Shots | 3 (Carrick, Smith) |
| Takeaways | 3 (Marner) |
| TOI | 22:28 (Gardiner) |
| Power Play TOI | 1:22 (Zaitsev) |
| Shorthanded TOI | 1:24 (Hunwick, Polak) |
| Shifts | 37 (Rielly) |
| 5-on-5 Shot Attempt Percentage | 62.5% (Bozak – 15 for, 9 against) |
OF NOTE…
Connor Carrick played in his 100th career NHL game tonight.
Maple Leafs rookies combined for five goals and two assists tonight and have amassed 202 points (79 goals, 123 assists) in 51 games this season.
Toronto is 5-12-5 when their opponent scores first this season.
The Maple Leafs are now 7-5-3 when tied after one period and 19-1-7 when leading after two periods.
Toronto has a 15-7-4 record when outshot by their opponent.
The Maple Leafs are 18-0-6 when scoring at least four goals in a game.
UPCOMING GAMES:
Tuesday, Feb. 7 vs. Dallas Stars, 7:30 p.m. (TSN 4, FAN 590)
Thursday, Feb. 9 vs. St. Louis Blues, 8:00 p.m. (Sportsnet Ontario, TSN 1050)
Saturday, Feb. 11 vs. Buffalo Sabres, 7:00 p.m. (Hockey Night in Canada, FAN 590)
Tuesday, Feb. 14 vs. New York Islanders, 7:30 p.m. (TSN 4, FAN 590)
Wednesday, Feb. 15 at Columbus Blue Jackets, 7:00 p.m. (Sportsnet, TSN 1050)
POSTGAME QUOTES:
HEAD COACH MIKE BABCOCK
On tonight's game:
I think we're disappointed. It's always good to get a point on the road. If it was 2-1 I probably wouldn't feel like I do right now when you give up six goals, especially with some of the mistakes we made defensively. For me, to give up free ones, just tap-ins by our net, is not good enough. We've got to get that fixed in a hurry. I didn't think we did that well in Boston but we got away with it and won. In this one here, it's disappointing. We had the game won and we gave it up.
On how to correct the defensive mistakes:
Just play right. We haven't practiced in forever obviously but I think those are excuses, you can fix it on video and then you've got to commit to doing it right. You can't give up a 3-on-1 in overtime, you can't be on the wrong side of people when they're shooting on your net. We've got to do a better job. In saying all that, we got a point, like I said to you, on the road. We've been on the road for a long time – I think we're really lopsided road and home – so we're going to have some time at home. But, you've got to play right. That's the biggest thing for me. You've got to play right.
FREDERIK ANDERSEN (28 SAVES)
On how to improve tonight's defensive performance:
I think we've got to be a little bit tougher around our net. I think they were getting to loose pucks too early or too quick for us. We've got to be better at bearing down and we have to be able to get the puck out of there.
On if there's less defensive detail due to the team's offensive skill:
I don't know about that, it shouldn't [make] any difference in how we play defensively. We're a talented group with the puck, we've got to be just as good without the puck to win.
On recent goals-against totals as a point of frustration:
Always, definitely. I'm working hard and working focused on getting back and that's what we're trying to do now.
On if the puck was tough to control on the ice:
I don't know, I didn't handle the puck so much tonight. I think the players would know better.
ZACH HYMAN (SHORTHANDED GOAL)
On taking a point away from tonight's result:
We had a 4-2 lead and we had a 5-4 lead. In both scenarios we've got to be able to close the game out and we didn't.
On how to do a better job of closing out games:
You just have to play the same way no matter if you're up or down. Just keep playing the way that got you the lead and just stick with it.
On if there's a theme the leads that have been given up:
I don't know, I think it's just getting away from our system and when you do that good players score goals and you don't win the game.
On heading home after a six-game road trip:
We love playing at the [Air Canada Centre], we love playing in front of our fans. It'll be nice to get home.
AUSTON MATTHEWS (1 GOAL, 19:34 TOI)
On giving up leads late in the third:
We definitely need to be better. These are important points, we're getting down to the stretch end of the season. We don't want these points to come back and haunt us so we've got to make sure we capitalize on them.
On if late-game breakdowns have had a consistent theme:
I think it's just little things. It's all pretty simple but, at the same time, we've got to make sure we deal with them.
On if the team sacrifices defence to generate offence:
We don't want to win games 6-5, 5-4. We know they're going to be tight going into the third period here, but we don't want to be a team with that run-and-gun style that's giving up goals but scoring a lot. We have to be tighter in our own zone.
On returning home as an opportunity to reset:
Definitely, I think it's good for us. We get home, regroup as a team, get ready for another game tomorrow. Last time we played Dallas they embarrassed us so we've got to be ready. Recover tonight, get a good night's sleep and be ready for tomorrow.
MORGAN RIELLY (2 ASSISTS, 37 SHIFTS)
On the offence in tonight's game:
I don't think that was the gameplan going into it, I don't think we wanted to get into a run-and-gun. We want to be a bit more structured than we were. When you leave points on the board like we did tonight, you make games down the stretch that much more important. We've got to regroup and get back at it tomorrow night.
On the reasons behind defensive breakdowns:
They change. I think we had periods of time during the game where we were playing good hockey. We weren't giving them much. They're a good team down low, we knew that, they were getting lots of shots through from the point and creating rebounds. That's how they got the majority of their goals, if I'm not mistaken. As defencemen we've got to do a better job of letting our goalie see the puck and clearing rebounds out of the way. That's on us.
On the team trying to maximize their games-in-hand on opponents:
The games-in-hand only matter if you win them. You've got to make those games and those points count. We know what the situation is with the standings, we check it pretty frequently so we know how big the points are, we know what's at stake when you're playing teams within the Eastern Conference. Obviously tonight, going into it, we wanted to come away with two, we only came away with one, and that's not going to be good enough down the stretch. Moving forward we're going to continue to work, continue to take advantage of those games and it's important that we come away with two points more often than not.