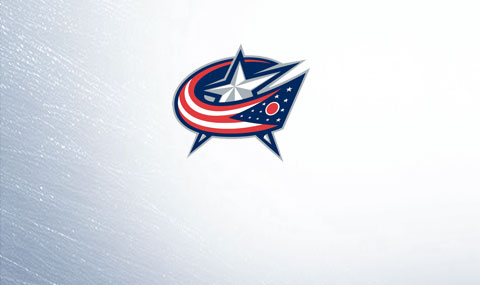 Columbus Blue Jackets score early to beat Toronto Maple Leafs 5-2. Here is the game summary and highlights from the game played on Wednesday, February 15, 2017
| | | | | | |
| --- | --- | --- | --- | --- | --- |
| | 1 | 2 | 3 | OT | FINAL |
| TORONTO | 0 | 1 | 1 | 0 | 2 |
| COLUMBUS | 2 | 2 | 1 | 0 | 5 |
GAME SUMMARY | EVENT SUMMARY | FACEOFF SUMMARY

ON THE SCORESHEET
Nazem Kadri scored his 22nd goal of the season at 17:28 of the second period before adding his 23rd goal of the season at 6:19 of the third period. He now has six points (3 goals, 3 assists) over his last five games. Tonight's game is the fifth multi-goal and 10th multi-point game of the season for Kadri.
Josh Leivo registered the secondary assist on Kadri's second period goal and the primary assist on Kadri's third period goal. Leivo now has consecutive multi-assist and multi-point games with five points (1 goal, 4 assists) in his last two games.
Leo Komarov had the primary assist on Kadri's second period goal. Komarov has assists (2) in two consecutive games.
Curtis McElhinney stopped 29 of the 33 shots he faced in tonight's loss.
SHOTS FIRED
The Maple Leafs were outshot by the Blue Jackets by a 35-33 margin in all situations. Toronto led in 5-on-5 shots by a 28-27 margin.
Toronto had a 64-49 lead in shot attempts in all situations and a 48-39 lead in shot attempts at 5-on-5.
Josh Leivo led Toronto with five shots on goal and 11 shot attempts.
ON THE ROAD AGAIN
The Maple Leafs are 12-10-7 on the road this season and 4-8-1 in the second leg of back-to-backs.
Toronto's all-time record is 9-8-1-2 in 20 games against the Blue Jackets and 5-3-0-1 in games played in Columbus.
Toronto is 18-11-5 against the Eastern Conference this season and 6-6-3 against the Metropolitan Division.
The Maple Leafs play a second back-to-back later this week with the first leg taking place in Toronto vs. Ottawa on Feb. 18 before playing the Hurricanes in Carolina on Feb. 19.
MAPLE LEAFS LEADERS
| | |
| --- | --- |
| Faceoff Wins | 12 (Matthews) |
| Faceoff Win Percentage | 75% (Matthews) |
| Hits | 5 (Martin) |
| Blocked Shots | 2 (Matthews, Rielly, Zaitsev) |
| Takeaways | 2 (Leivo) |
| TOI | 24:28 (Rielly) |
| Power Play TOI | 2:33 (Matthews) |
| Shorthanded TOI | 5:16 (Rielly) |
| Shifts | 29 (Rielly, Zaitsev) |
| 5-on-5 Shot Attempt Percentage | 74.2% (Leivo – 23 for, 8 against) |
OF NOTE…
At 4:30 of the first period in tonight's game, the Situation Room initiated a video review to further examine a play at the Toronto net. Video review determined that the puck completely crossed the Toronto goal line. Good goal Columbus.
The Maple Leafs were 3-for-4 on the penalty kill tonight and 0-for-2 on the power play. Toronto is 11-10-3 when not scoring a power play goal this season and 6-8-6 when allowing one power play goal.
Toronto is 5-14-6 when their opponent scores first.
The Maple Leafs are now 1-13-3 when trailing after a period and 2-16-1 when trailing after two periods this season
Toronto has a 16-8-5 record when outshot by their opponent.
UPCOMING GAMES:
Saturday, Feb. 18 vs. Ottawa Senators, 7:00 p.m. (Hockey Night in Canada, FAN 590)
Sunday, Feb. 19 at Carolina Hurricanes, 7:30 p.m. (Sportsnet, TSN 1050)
Tuesday, Feb. 21 vs. Winnipeg Jets, 7:30 p.m. (TSN 4, FAN 590)
Thursday, Feb. 23 vs. New York Rangers, 7:30 p.m. (Sportsnet Ontario, TSN 1050)
Saturday, Feb. 25 vs. Montreal Canadiens, 7:00 p.m. (Hockey Night in Canada, TSN 1050)
POSTGAME QUOTES:
HEAD COACH MIKE BABCOCK
On tonight's start to the game:
We had real good chances in the first period. We had some quality, quality looks and we didn't score, but I thought they were jumping better than we were even though we had the chances. They scored on theirs and the game got away from us for sure. I believe we're in good enough shape to compete every night no matter where we've been or where we flew in from or anything like that. That's part of being a good pro is coming every night. Today we didn't have enough guys.
On Marner's status:
I don't know, we'll figure that out later.
On if there's frustration over not winning multiple games in a row:
Frustration, as I've said before, is a waste of time. We're a work in progress, we're trying to get better and we'll keep doing that. When we don't play hard enough I address it and we'll continue to do that and we'll just keep getting better.
On rewarding players for working harder with ice time tonight:
No question. The guys that don't, it's up to you. It's real simple.
JAKE GARDINER (20:58 TOI, 27 SHIFTS)
On the team's rally down 4-0:
Coming into this game, obviously knowing it's a back-to-back, our game plan was to start simple and go from there. I think it was kind of the reverse. We started turning pucks over and they obviously got out to an early lead and it was too late to come back. That being said, we played a heck of a second half, it was just a little bit too late.
On the team turning pucks over:
When you see your teammate blocking a shot or doing something right it's contagious. I guess the same goes for the bad things too.
On Columbus' performance tonight:
They came as a five-man unit. Their D can all skate really well and their goalie made some huge saves early too. They outplayed us the first half of the game.
NAZEM KADRI (2 GOALS)
On tonight's game:
It just wasn't good enough. That seems to be the story. A tough start, I think we dominated the second half of the game but by then it's too late.
On playing with Leivo:
It was good, I enjoyed it. I thought we had some chemistry there. He's a big body, he's smart, he's skilled and he can make plays. I think it worked out.
On having more success in the second game of back-to-backs:
I don't think there's any recipe, really. We've just got to focus on the first 10 minutes and – especially on the road coming into hostile buildings – just be able to neutralize the game in the first 10 and be able to put the pressure on.
On if it's tough to adjust to new linemates in-game:
No, not really. At that point in time it's just there's nothing to lose so you put it all out there and whatever happens, happens. We got ourselves back in the game for a little bit there but couldn't finish it off.
JOSH LEIVO (2 ASSISTS, 11 SHOT ATTEMPTS)
On his second consecutive multi-point night:
It feels good in that way but unfortunately we can't get these wins. It's all about the wins so I'm not happy about that. I think I've just got to keep working and hopefully we can get some wins.
On giving up an early lead:
We kind of left our D out to dry. They came in on us pretty quick on the forecheck and challenged our goalie pretty quick. I think we've got to do a better job as far as keeping their forwards off of our D and breaking out quick, then getting in on their D.
CURTIS McELHINNEY (30 SAVES)
On Columbus playing on top of his crease:
At this point in the year it's a simple game, it's really just throwing pucks to the net and creating chaos essentially. You want to have guys going there and making it hard on the defence.
On Columbus forward Boone Jenner:
He's a tough guy to defend for our defence and our forwards and I think goalies especially. He gets to the net really well, he's really good around there with his stick also.
On if he thought he was pushed into the net on the first Columbus goal:
I thought so. Obviously I was complaining to the ref about it but it was a good hard play by them and they ended up with a good result.