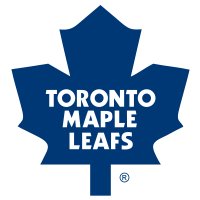 This article was last updated on April 16, 2022
Canada:

Oye! Times readers Get FREE $30 to spend on Amazon, Walmart…
USA:

Oye! Times readers Get FREE $30 to spend on Amazon, Walmart…
Derek Stepan Notches Two Points and Martin Biron Earns Shutout

After sweeping a four-game home stand and reeling off consecutive victories the Toronto Maple Leafs lost back-to-back games toNew Yorkstate rivals in as many nights.
After losing a close 3-2 decision in Buffalo on Friday night, the Leafs returned home on Saturday where it had previously won five straight. But the New York Rangers outhit the Leafs, eliminated space and speed for a well deserved 3-0 road win at the Air Canada Centre.
The Rangers may not play a pretty brand of hockey but the team collectively works hard, blocks shots and grinds down its opposition with its gritty style of game.
That was the case against the Leafs as the Rangers rebounded from a 3-0 home loss to the Ottawa Senators for its 11th win in 13 games. The Rangers got goals from Mike Rupp, Brian Boyle and Derek Stephan to surpass the Vancouver Canucks for the best record in the NHL with 60 points.
Leafs Head Coach Ron Wilson stopped short of making an excuse but suggested that his team may have been a little fatigued having played a tough game the night before.
"We were just, it seemed all night, about half a foot behind," said Wilson. "We needed our speed in order to compete with them.
"They didn't allow us to get some speed in some situations. But we just didn't have the energy to play the game we needed to play."
Leafs forward Clarke MacArthur wasn't offering any excuses either.
"Shouldn't have been that bad," said MacArthur. "I thought we came out flat a little bit. At this time of year there's no excuse for that. It's a big game for us and we got to have a better effort."
The Rangers (28-10-4) pounded the Leafs early on and outhit the home team 27-8 after the first period and 42-26 after 40 minutes. Toronto picked up its physical play in the third period outhitting New York 13-6, including a thunderous body check by captain Dion Phaneuf on Boyle. But by then it was too little, too late. The damage had already been done.
"They played the body well and they took away some of our speed away in the beginning," said Leafs forward David Steckel. We couldn't create chances that we normally do because they had great gaps and played well."
The Leafs (22-17-5) had previously beaten the Rangers twice earlier this season, both 4-2 wins at Madison Square Garden backstopped by Jonas Gustavsson. The "Monster" was back between the pipes again, but this time it wasn't Henrik Lundqvist in the opposing goal.
Rangers Head Coach John Tortorella gave his star goalie the night off with his team playing Sunday in Montreal and started backup goalie Martin Biron.
Biron is no slouch either. His numbers from this season indicate he could very well be a number one goalie on some other teams in the league. He did not have too busy of a night as he stopped only 20 shots for his second shutout of the season and improved his record to 9-2.
"We didn't underestimate Biron at all," said Wilson. "He's played really well this year. He's got a great record, save percentage, good goals against average.
"So we were prepared for that but we didn't get much going offensively."
Gustavsson made 27 saves on 30 shots and his record slipped to 13-9 this season.
"Playing back-to-back you got to fight, you got to step up and especially as a goalie you have to be ready for anything," said Gustavsson who played both games this weekend. "I think we tried to play as simple as we could.
"We could have scored a few goals. I think their goalie (Biron) at least one or two times stepped up and made some big saves too. But it's one of those games that we probably needed to get the first goal to get the momentum."
Striking First
Scoring the first goal is extremely important if a team has any hope of defeating the Rangers. New York is a league-best 20-1-1 when scoring the first goal and the Leafs' odds of winning the game went south fast after the Rangers opened the scoring in the second period.
The Rangers capitalized when Leafs made a bad line change and turned the puck over in the neutral. Stephan picked up the puck near centre ice and started a three-on-one rush the other way. He passed to Wojtek Wolski in the centre before getting the puck back and sliding a pass, left to right, to Rupp who finished the play.
The Leafs came close to tying the game just past the midway mark of the second period when Phil Kessel directed a pass from Mikhail Grabovski past Biron but clanked off the crossbar.
Later in the period, Rangers winger Brandon Prust got to shoot-in first and passed back to Boyle who quickly fired a shot through traffic that eluded Gustavsson. The Leafs goalie was screened by defenceman Cody Franson and did not see the puck. The Rangers led 2-0 after two periods.
The Leafs thought they got on the board on an early third period power play as the puck was jammed underneath Biron. The play was reviewed and rule no goal as no video angle conclusively showed the puck had crossed the line.
Later in the period, Biron made a big save on MacArthur from the slot and Grabovski followed up with a rebound that hit the side netting.
Biron then started the play that led to the third goal by passing the puck up ice to Carl Hagelin. The winger then gained the Leafs blue line and passed cross-ice between a couple of Leafs to Stepan. Stepan then held the puck for a split second to freeze Gustavsson before making a nice deke and sliding the disc into the empty net to make it 3-0.
The Rangers are right back in action on Sunday playing the Canadiens in Montreal at 7 p.m. ET. Meanwhile, the Leafs will have a couple of days off before continuing its five-game home stand Tuesday night against the Ottawa Senators at 7 p.m ET.
To follow me on twitter click HERE
You can publish this article on your website as long as you provide a link back to this page.