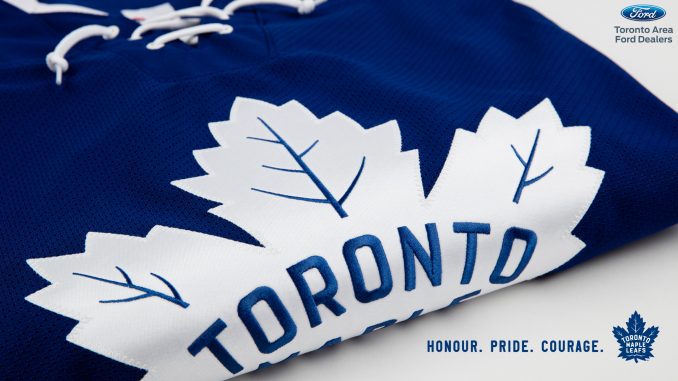 Toronto Maple Leafs thrash Minnesota Wild 4-2. Here is the summary for the game played on Wednesday, November 8, 2017
| | | | | | |
| --- | --- | --- | --- | --- | --- |
| | 1 | 2 | 3 | OT | FINAL |
| MINNESOTA | 1 | 0 | 1 | 0 | 2 |
| TORONTO | 1 | 1 | 2 | 0 | 4 |
GAME SUMMARY | EVENT SUMMARY | FACEOFF SUMMARY

ON THE SCORESHEET
Nazem Kadri opened the scoring for the Maple Leafs at 12:56 of the first period. Kadri has goals (3) in two consecutive games.
Patrick Marleau scored Toronto's second goal of the night at 3:47 of the second period. Marleau has four points (2 goals, 2 assists) over his last five games.
Patrick Marleau's goal, the 514th of his career, moves him past Jeremy Roenick to take sole possession of 39th place on the NHL's all-time goal-scoring register.
Connor Carrick
scored the Maple Leafs' third goal of the night, and the game-winner, at 3:40 of the third period. The goal is his first of the season and his second career game-winning goal.
Connor Brown recorded an assist on Marleau's second period goal and later added an empty net goal for the Maple Leafs at 19:30 of the third period. Brown has five points (4 goals, 1 assist) over his last five games.
Morgan Rielly recorded the primary assist on Kadri's first period goal. Rielly leads the Maple Leafs in assists this season with 11.
William Nylander recorded the secondary assist on Kadri's first period goal. Nylander has assists (2) in two consecutive games.
Zach Hyman picked up the primary assist on Marleau's second period goal. Hyman has three assists over his last four games.
Frederik Andersen stopped 35 shots to earn the victory.
SHOTS FIRED
The Maple Leafs were outshot by the Wild by a 37-19 margin in all situations and 27-18 at 5-on-5.
Minnesota had a 71-42 lead in shot attempts in all situations and a 52-37 edge in shot attempts at 5-on-5.
Patrick Marleau led the Maple Leafs with four shots on goal.
William Nylander and Nikita Zaitsev each registered five shot attempts.
SHOTS ON GOAL
| | | | | |
| --- | --- | --- | --- | --- |
| | 1st | 2nd | 3rd | TOTAL |
| MINNESOTA | 9 | 14 | 14 | 37 |
| TORONTO | 6 | 6 | 7 | 19 |
SHOT ATTEMPTS
| | | | | |
| --- | --- | --- | --- | --- |
| | 1st | 2nd | 3rd | TOTAL |
| MINNESOTA | 19 | 28 | 24 | 71 |
| TORONTO | 20 | 10 | 12 | 42 |
HOME SWEET HOME
The Maple Leafs are 6-3-0 at home this season.
Toronto's all-time record is 9-9-0-1 in 19 games against the Wild and 7-4-0-0 in games played in Toronto.
Toronto is 6-3-0 against the Western Conference this season and 3-1-0 against the Central Division.
Tonight's attendance was 19,049.
The Maple Leafs continue their homestand on Friday, Oct. 10 when they host the Boston Bruins.

MAPLE LEAFS LEADERS
| | |
| --- | --- |
| Faceoff Wins | 7 (Bozak) |
| Faceoff Win Percentage | 100% (Hyman – 1 won, 0 lost) |
| Hits | 3 (Komarov, Zaitsev) |
| Blocked Shots | 5 (Hainsey) |
| Takeaways | 3 (Leivo) |
| TOI | 24:31 (Gardiner) |
| Power Play TOI | 1:54 (Kadri) |
| Shorthanded TOI | 6:23 (Hainsey) |
| Shifts | 31 (Gardiner, Rielly) |
| 5-on-5 Shot Attempt Percentage | 56% (Nylander – 14 for, 11 against) |
RECORD WHEN…
The Maple Leafs were 3-for-4 on the penalty kill and 0-for-2 on the power play tonight. Toronto is 4-4-0 when allowing a power play goal this season and 4-4-0 when not scoring a power play goal.
Toronto is 8-4-0 when scoring the first goal of the game.
The Maple Leafs are 4-1-0 when tied after one period and 5-0-0 when leading after two periods.
Toronto has a 6-4-0 record when outshot by their opponent.
The Maple Leafs are 4-1-0 in Wednesday games.
OF NOTE…
Tyler Bozak won all four of his offensive zone faceoffs in tonight's game.
Jake Gardiner was on the ice for a team-high 18 Toronto shot attempts for at 5-on-5. Gardiner had a 5-on-5 shot attempt percentage of 47.4 percent (18 for, 20 against).
Ron Hainsey had five blocked shots to lead all skaters.
Josh Leivo led all skaters in tonight's game with three takeaways.
UPCOMING GAMES:
Friday, Nov. 10 vs. Boston Bruins, 7:00 p.m. (TSN 4, FAN 590)
Saturday, Nov. 11 at Boston Bruins, 7:00 p.m. (Hockey Night in Canada, TSN 1050)
Thursday, Nov. 16 vs. New Jersey Devils, 7:00 p.m. (TSN4, TSN 1050)
Saturday, Nov. 18 at Montreal Canadiens, 7:00 p.m. (Hockey Night in Canada, FAN 590)
Monday, Nov. 20 vs. Arizona Coyotes, 7:00 p.m. (Sportsnet Ontario, FAN 590)
POSTGAME QUOTES:
HEAD COACH MIKE BABCOCK
On the contributions of Marleau and Andersen:
I thought there was no shots in the first for either team and no real opportunities, even though both [teams scored] goals, 1-1 after one. I thought our team played really well. In the second, we took some penalties and we needed Freddie and the penalty kill, obviously. We scored timely goals tonight and found a way to win. I thought the Marleau line and the [Kadri] line were good. Playing against two real good centres and real good lines, I thought they did a real nice job for us.
On the difference in shots between the teams not reflecting scoring chances:
I think in the second – in the first there was hardly any chances for either, to be honest with you. In the second period, their power play had a chance – I think they had four power plays tonight, if I'm not mistaken – so I think they had some of their shot advantage in that area for sure. And then we were ahead so you don't need to score anymore and you just need to make sure you keep it out. I would have liked us – we missed an assignment there on the penalty kill forecheck there before they scored the goal, I'd like that not to happen, but all in all it was a good night for us. Good for our goaltender too, confidence is an important thing, it's hard to get in the League and a good night for him.
On if Hainsey flies under the radar:
Not for me he doesn't, that's why he's out there all the time. I thought [Zaitsev] and him were ultra-competitive at the end of the game when the game was on the line there. Smart and hard to play against so it was a big night for those guys.
On if he expects Matthews back for the weekend:
I don't have a clue, honest to God, I don't know. We'll go in there tomorrow, they'll do whatever they do with him and they'll keep me abreast as it goes on. One thing I know is you can't go to a guy and ask him every day, you're putting pressure on a guy. It's not like that. When they're ready to play, they're going to tell me and we're going to get him in.
On Hyman's gaining confidence with his assist:
I don't know, I think he should have a world of confidence, but I'm the coach and I like him a ton so I put him out there so I think he has tons of confidence. He's right up there in our 5-on-5 scoring, he doesn't get to play on the power play, but he could easily play on the power play net front. He plays well for us, he blocks shots, he's physical, he's hard to play against, he comes every single night. He's a good player for us.
On Marleau beating an icing in the second period before his goal:
You know, really good and obviously a good example to all of us who are 38 years old and could work that hard and do things right. I don't want Patty to have to play in the middle, it's a lot of work to play in the middle, you have to do things right and 200-feet all the time. Right now, we need him and I thought he stepped up real good tonight.
FREDERIK ANDERSEN (35 SAVES)
On how he felt tonight:
I felt good. I think we got off to a good start and did a good job on the PK as well. I think we didn't really give them that many chances so it was a good effort from the special teams. A good win.
On appearing to injure his arm in the third period:
It didn't feel too good right away and I got a little lucky I didn't hyperextend it more than a little bit. It was a scary moment, but the post gave out a little bit.
On putting a tough road trip behind them to earn two wins:
We kind of realized we didn't have the best trip and I think we wanted to get back on track. I think we did a good job in these two games so far. We'll look to build on it.
On a save on Cullen that led to Marleau's second period goal:
I kind of got a read on what he was going to do and, I don't know, he passed it over and the second pass I got a good read. I was able to throw the leg out and Patty went down and scored and made a good play there. It was nice.
On facing Minnesota's transition game:
I think they're a good defensive team and they play off the transition like you said. They sit back a little bit and wait for their opportunities and I think it's something you've got to be careful of, obviously. I think we did a pretty good job with it today, though.
ZACH HYMAN (1 ASSIST)
On playing with Marleau:
It's great. Any time you have a chance to play with a player with that much experience you learn a lot of things. Patty is a great player whether he plays wing or center. He played center with Me and [Connor Brown] and it was fun playing with him, really enjoyed it.
On lessons learned in California and St Louis:
It's a wakeup call. It was a wakeup call early that trip. We got off to a really good start to the season and then we hit a bump in the road like all teams do. Over the season you're going to have highs and lows and the California road trip is a hard trip and St Louis is also a good team. We learned some lessons there and now we have to keep building on this little homestand.
NAZEM KADRI (1 GOAL)
On Frederik Andersen's performance:
He just stays with it. It doesn't seem like anything really bothers him in there, which is great. You want to see that attribute in a goaltender, especially playing in a city like Toronto. He's been rock solid for us. He's got to play good and he's done nothing but that to give us a chance.
On having Auston Matthews out of the lineup:
We've got depth. We've got guys that can fill in and do the job. Obviously, he's a guy you can't replace so it's tough but we have a lot of guys who can handle some quality minutes and I think that's what happened. We were able to get some solid scoring.
On Patrick Marleau's versatility:
That guy's been around forever and he understands how it works. He's a great player. He's done it for years now so that's one guy you've never got to worry about and he's going to bring it every single night. He stepped up to the plate and he was able to come through big for us.