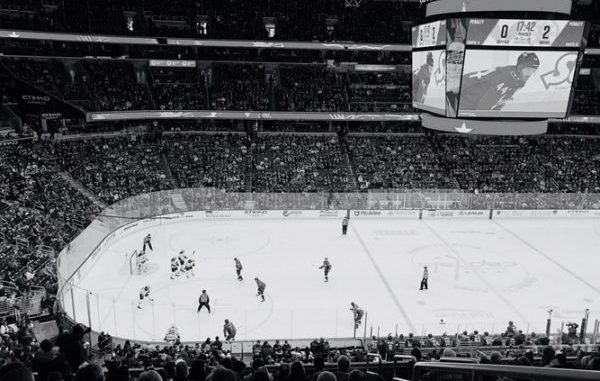 Amidst the tragic news that longtime Canucks announcer John Ashbridhe has passed away, the Vancouver Canucks are still facing a lot of uncertainty with draft day less than 3 weeks away. For an NHL team that is supposed to be rebuilding, the Canucks have been linked to a substantial number of valued players such as Ryan O'Reilly from the Buffalo Sabres and Noah Hanifin of the Carolina Hurricanes. This comes in the aftermath of the team signing Spitfires goaltender Michael DiPietro on an entry-level contract.
Michael DiPietro signed for 3-year contract
Canucks General Manager Jim Benning announced at the end of May that the rumors were true and the club had signed 18-year-old goaltender Michael DiPietro to a 3-year entry-level deal. DiPietro, who just came off his 3rd season with OHLs Windsor Spitfires earned a Goaltender of the Year award thanks to his 2.79 GAA, .910 save % and a record of 29-21-3-1. The 6-0, 200-pound netminder furthermore registered 7 shutouts which not only led the OHL but set a new Spitfires single-season record as well, surpassing the 6-mark he set during the 2016/17 season. Apart from being in top-form for his NHL league team, DiPietro was also a surprise addition to Team Canada's World Championship roster even though he failed to get any time on the ice behind the likes of Darcy Kuemper and Curtis McElhinney.
Is O'Reilly set to become a Canuck?
On the afternoon of June 4th, TSN 1040 had Bob McKenzie join them for one of his enlightening interviews. Bob addressed the Canucks and their interest in trading certain players. He was quoted as saying "I wouldn't be surprised if Vancouver has at least expressed some interest in Ryan O'Reilly, out of Buffalo. I'm sure they're probably looking at enough veteran players to get the market in a tizzy."
27-year old O'Reilly just completed the second of his 7-year contract with the Sabres which is worth $7.5 million annually. He scored 61 points in 81 games during last season, coupling it with impressive underlying totals. While the contract may seem expensive, the Canucks have both long and short-term flexibility and are in a good place financially. They don't enjoy much veteran leadership in their lineup at present after the retirement of Henrik Sedin and O'Reilly can prove to be a welcome addition, matching up against the opposition's top line, playing on-the-man advantage.
Is there an interest in Noah Hanifin?
It has all but been confirmed that the Canucks, who have been enjoying significant support this season, have their sights set on Noah Hanifin, The Hurricanes have made it clear that they are open for business with the Vancouver-based team watching the show more closely than most. The 21-year old defenceman is garnering a lot of interest after coming off a career-high 32-point season with the Carolina Hurricanes.
At present, the Canucks have an impressive collection of relevant young NHL players as well as those who are ready to advance to the next level of the game. One has to wonder why they would want to part with one of these players and also why the Hurricanes are looking to move Hanifin after a good year. Canucks general manager Jim Benning recently echoed that he will not be moving Chris Tanev and there wasn't much interest in Ben Hutton at the trade deadline. There is also substantial work to be done to gain the trust of coach Travis Green and with such a prolific lineup he doesn't feature in the top-6 mix.
At the moment there is no sure-fire way to predict which way Benning and Green will go with regard to acquiring new talent. Should the Hanifin deal be secured, it could be somewhat overshadowed by the loss of a prized player – which could have serious consequences for the team. For now, all anyone can do is wait with bated breath to see what happens during the 56th NHL Entry Draft set to take place on June 22 and 23 2018.