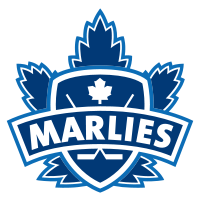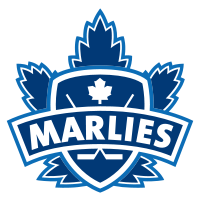 The Toronto Marlies defeated Abbotsford Heat 4-1 in game three of the Western Conference Semi-Final and now leads the AHL playoff series two games to one.
The Marlies jumped out to an early 1-0 lead on a goal from Nazem Kadri 58 seconds into the first period. Matt Frattin continued his torrid pace in game's against Abbotsford this season, picking up his seventh goal in five games versus the Heat. Nicolas Deschamps chipped in with three assists.
Toronto will look to take a 3-1 series stranglehold in game four on Tuesday night at 10:00pm ET from the Abbotsford Sports & Entertainment Centre.
Three Stars: (1.) Matt Frattin (2.) Nicolas Deschamps (3.) Nazem Kadri
Goal Scorers:
Toronto –> Nazem Kadri, Matt Frattin, Philippe Dupuis, Marcel Mueller
Abbotsford –> Dustin Sylvester
Goaltenders:
Toronto –> Ben Scrivens; 20 saves on 21 shots
Abbotsford –> Leland Irving; 22 saves on 26 shots
Game Notes
· Toronto outshot Abbotsford 26-21 in the victory
· Marcel Mueller picked up his first goal of the post-season