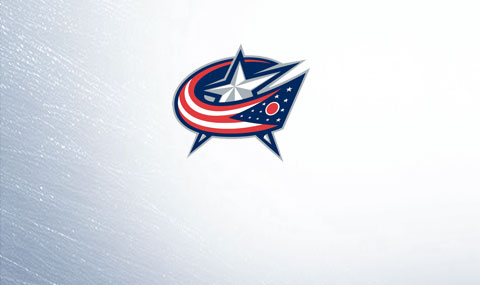 | | | | | | |
| --- | --- | --- | --- | --- | --- |
| | 1 | 2 | 3 | OT | FINAL |
| | 2 | 0 | 0 | – | 2 |
| TORONTO | 0 | 2 | 2 | – | 4 |
GAME SUMMARY | EVENT SUMMARY | FACEOFF SUMMARY

ON THE SCORESHEET
– Tyler Ennis put the Maple Leafs on the board at 13:01 of the second period. Ennis has goals in his last two games at Scotiabank Arena. The Maple Leafs are 3-0-0 when Ennis scores a goal this season.
– John Tavares scored the second Toronto goal of the night at 17:20 before picking up the secondary assist on Hyman's first third period goal. Tavares has four goals and three assists for seven points over his last five games. Tonight's game is Tavares' sixth multi-point game of the season.
– Zach Hyman scored the third Maple Leafs goal of the game at 15:38 of the third period before scoring Toronto's fourth goal into an empty net at 18:59 of the third period. Hyman's first goal is his first at even-strength this season (1 SHG) and second against a Metropolitan Division opponent. Tonight's game is his second career multi-goal game.
– Frederik Gauthier recorded the primary assist on Ennis' second period goal. Gauthier has two assists over his last three games.
– Ron Hainsey picked up the secondary assist on Ennis' second period goal before adding the secondary assist on Hyman's empty net goal. Hainsey has six assists in five games against Metropolitan Division opponents this season. Tonight's game is his second multi-assist and third multi-point game of the season. Toronto is 6-0-0 when Hainsey has an assist in 2018-19.
– Mitch Marner registered the primary assist on Tavares' second period goal and the primary assist on Hyman's empty net goal. Marner has assists (8) and points (1-8-9) in five consecutive games. Twenty of Marner's 22 assists this season have been primary assists. He has had seven multi-assist and nine multi-point games this season.
– Kasperi Kapanen had the secondary assist on Tavares' second period goal. Kapanen's assist is his seventh of the season and first on home ice this season. The Maple Leafs are 5-0-0 when Kapanen records an assist this season.
– Morgan Rielly recorded the primary assist on Hyman's third period goal. Rielly has points (3-5-8) in five consecutive games.
– Frederik Andersen stopped 37 shots to earn the victory. Andersen is 5-1-0 when making at least 35 saves this season.
SHOTS FIRED
– The Blue Jackets had a 39-26 lead in shots on goal in all situations and a 39-25 edge in shots on goal at 5-on-5.
– Columbus had a 60-56 lead in shot attempts in all situations and a 58-55 lead in shot attempts at 5-on-5.
– Mitch Marner led the Maple Leafs with six shots on goal and eight shot attempts.
SHOTS ON GOAL
| | | | | | |
| --- | --- | --- | --- | --- | --- |
| | 1st | 2nd | 3rd | OT | TOTAL |
| COLUMBUS | 14 | 11 | 14 | – | 39 |
| TORONTO | 6 | 11 | 9 | – | 26 |
SHOT ATTEMPTS
| | | | | | |
| --- | --- | --- | --- | --- | --- |
| | 1st | 2nd | 3rd | OT | TOTAL |
| COLUMBUS | 20 | 17 | 23 | – | 60 |
| TORONTO | 14 | 25 | 17 | – | 56 |
NO PLACE LIKE HOME
– The Maple Leafs are 6-5-0 at home this season.
– Toronto's all-time record is 12-10-1-3 in 26 games against the Blue Jackets and 6-6-1-2 in 15 games played in Toronto.
– Toronto is 6-3-0 against the Eastern Conference this season and 4-1-0 against the Metropolitan Division.
– Tonight's attendance is 19,134.
MAPLE LEAFS LEADERS
| | |
| --- | --- |
| Faceoff Wins | 15 (Lindholm) |
| Faceoff Win Percentage | 100% (Brown, Hyman) |
| Hits | 2 (Six players tied) |
| Blocked Shots | 4 (Zaitsev) |
| Takeaways | 3 (Tavares) |
| TOI | 24:09 (Zaitsev) |
| Power Play TOI | N/A |
| Shorthanded TOI | N/A |
| Shifts | 30 (Hainsey, Rielly) |
| 5-on-5 Shot Attempt Percentage | 63.6% (Marner – 21 for, 12 against) |
| | |
RECORD WHEN…
– The Maple Leafs were 0-for-0 on the penalty kill and 0-for-0 on the power play tonight. Toronto is 9-3-0 when not allowing a power play goal this season and 7-3-0 when not scoring a power play goal.
– Toronto is 6-6-0 when their opponent scores the first goal of the game.
– The Maple Leafs are 4-3-0 when trailing after one period and 4-2-0 when tied after two periods.
– Toronto has a 9-2-0 record when outshot by their opponent.
– The Maple Leafs are 2-1-0 in Monday games.
OF NOTE…
– The Maple Leafs played in their first penalty-free game by both teams since Feb. 28, 2013 at New York Islanders.
– Toronto's line of Tyler Ennis, Frederik Gauthier and Josh Leivo were the lone Maple Leafs to not start a 5-on-5 shift in the offensive zone.
– Nazem Kadri won 83 percent (5 won, 1 lost) of his defensive zone faceoffs tonight.
– Par Lindholm won 67 percent (10 won, 5 lost) of his faceoffs when matched up against Columbus centre Pierre-Luc Dubois.
– John Tavares was on the ice for a team-high 24 Toronto shot attempts-for at 5-on-5. Tavares finished the game with a 5-on-5 shot attempt percentage of 63.2 percent (24 for, 14 against).
UPCOMING GAMES:
– Wednesday, November 21, 7:00 p.m., at Carolina Hurricanes (Sportsnet, FAN 590)
– Friday, November 23, 7:00 p.m., at Columbus Blue Jackets (TSN4, TSN 1050)
– Saturday, November 24, 7:00 p.m., vs. Philadelphia Flyers (Hockey Night in Canada, FAN 590)
– Monday, November 26, 7:00 p.m., vs. Boston Bruins (TSN4, FAN 590)
– Wednesday, November 28, 7:30 p.m., vs. San Jose Sharks (Sportsnet, TSN 1050)
POSTGAME QUOTES:
HEAD COACH MIKE BABCOCK
On tonight's win:
I thought it looked like we were going to get out of the first [period] down 1-0, I thought that was great. Obviously, we were skating in mud there. It wasn't going very good. I liked that the sign of a good team – we had good goaltending – and sign of a good team that we were able to get ourselves gathered and get playing and stick with it and find a way to win. I thought [Lindholm]'s line did a real good job for us. The guys kind of came alive and found a way, but without Freddie [Andersen] it doesn't happen.
On Ennis' play in a fourth line role:
I think he's a real good person. We like him, he's got good speed, he's got some skill on the power play. It hasn't showed up in points for him, but it will. It's always nice when a guy like that gets goals so that he gets a little more confidence. It'll start going in for him. He hit the post earlier and the other night in Anaheim he was home-free wide open in front of the net and missed the net. As his confidence comes back, he'll start to score a little bit. That's good for him.
On if Rielly is providing what he expects out of a top defenceman each night:
He's coming, obviously. He just keeps getting better and he's still a kid. It's hard to be real consistent and real good defensively and offensively in the National League when you're a kid on the back end. But, he made a real good play – obviously, [Hyman] and Tavares and [Marner] had it set up because Hyms took the draw and ended up going to the net for him. Good play and a good goal, obviously, for us.
FREDERIK ANDERSEN (37 SAVES)
On maintaining belief the team could win after the first period:
Yeah, of course. I think we reset in the first intermission there. Obviously, we weren't too happy with our effort at both ends. I think we know we can play a lot better and obviously we came out in the second and third and proved it. It was a great way to bounce back and reset our game. Great two points.
On his spinning save:
I don't know if I got it but it's one of those situations where I made the save and felt it was going to go past me on the other side. Sometimes you've just got to spin the other way around and try to make a save that way. A little bit old school but I tried to get it done.
On his ability to see pucks right now:
When it's a clear lane, it's easier for me. I think it's something we're doing a great job at and something we've got to continue. It makes it easier for me.
TYLER ENNIS (1 GOAL)
On his goal:
I was just trying to create offence from down-low and, you know, I think our line has been doing a good job of getting pucks in and working it low. Really just trying to get an open shot. It was nice to see it go in.
On the play of his line:
I think we've been playing well. I think we've been trying to keep it simple, be good in our own end, get it in their end and go to work. Freddie [Gauthier] and Josh [Leivo], they're really talented guys. They're making plays and getting confidence and I think we've been getting better every night.
On if he thought he was owed a goal after hitting the post early on:
Yeah, I was getting a little frustrated there with the puck not going in, but it's important to get chances and I've had plenty the last few games. Hopefully continue to generate chances and put the puck in the net.
ZACH HYMAN (2 GOALS)
On Andersen's play tonight:
Yeah, Freddie [Andersen] shut the door after that first period and we kind of rallied behind him. All four lines contributed like you said and just a big team win.
On his game-winning goal tonight:
I won the draw to John [Tavares] and John made a great play to give it to Morgan [Rielly] and kind of take two guys with him and I was left alone in front of the net and lucky Mo saw it and made a great play and I was able to tip it.
MITCH MARNER (2 ASSISTS)
On tonight's win at home after a long road trip:
It's great, I think our team never gives up in here and that's something special. That's something we need to make sure we keep going forward with but at the same time we've got to come out ready to play more. It's starts with [Ennis]' goal. I mean that's a hell of an effort by him and a hell of a play by him.
On what Ennis has brought to the team this year:
He's brought a lot. He's an unbelievable guy in this room. Outside this rink he's an unbelievable guy as well. On the ice, he's got a lot of skill. He is very good at making time and space for himself and making plays. It's been a lot of fun playing with him in this locker room and he just keeps getting better and better.
JOHN TAVARES (1 GOAL, 1 ASSIST)
On the fourth line providing momentum with a goal from Ennis:
Yeah, no question. We struggled in the first period. I think Tyler [Ennis] and [Gauthier] and [Leivo] – hell of a shift. A few good shifts in a row and really deserved that one. Hell of a play by Tyler to create some space, used his edges and just really silky with the play he made to put it in. It definitely got us going and they were huge for us tonight.
On his goal:
I think when we executed we were able to create some good gaps and have some good space off the rush. No question, I think on that play [Kapanen] just took his time and found Mitch [Marner]. Obviously, when you can find Mitch in some open space it's pretty hard to defend him. When I see him with it there I'm just following up and trying to time it right, whether he puts it in or a rebound or he makes a play going against the grain like he did. Just tried to be strong on my stick and it happened to go in.