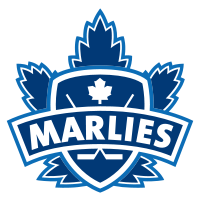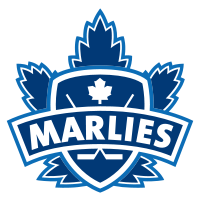 The Toronto Marlies defeated the Grand Rapids Griffins, AHL affiliate of the Detroit Red Wings, by a score 3-1 tonight from the Van Andel Arena in Michigan.
Gustav Nyquist's 10th goal of the season opened the scoring just 52 seconds into the first period. Trailing 1-0 heading into the second period, Carter Ashton would equalize for Toronto just over four minutes into the middle frame. Ryan Hamilton's 13th goal of the year gave the Marlies a 2-1 lead just 44 seconds into the third period. Hamilton would secure the victory for Toronto, scoring his second goal of the night into an empty net with less than 30 seconds remaining.
Toronto returns home to play the Hamilton Bulldogs, AHL affiliate of the Montreal Canadiens, on January 2at 7 p.m. For all Toronto Marlies ticket inquiries please contact the team's ticket line at 416-597-PUCK (7825).
Toronto Goal Scorers: Carter Ashton, Ryan Hamilton (2; GWG)
Grand Rapids Goal Scorer(s): Gustav Nyquist
Game Notes
• Grand Rapids outshot Toronto 28-24
• Jussi Rynnas earned the victory while Tom McCollum took the loss
• Toronto went 0-for-3 on the powerplay and 6-for-6 on the penalty kill