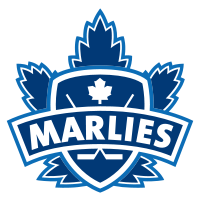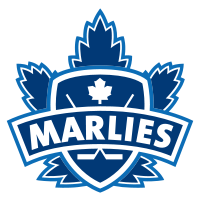 Garret Sparks Earns First Pro Victory
The Toronto Marlies defeated the St. John's IceCaps, AHL affiliate of the Winnipeg Jets, by a score of 4-2 tonight at Mile One Centre in Newfoundland.
IceCaps forward Eric O'Dell opened the scoring at 3:27 of the first period. Toronto would respond two minutes later when Stuart Percy notched his first career AHL goal on the powerplay. The Marlies would open up a 3-1 lead in the middle frame on goals from Spencer Abbott and Kenny Ryan just over one minute apart. Eric O'Dell registered his second goal of the game at 18:54 of the third period before Greg Scott notched an empty net tally to secure the victory for Toronto.
The Marlies return to the ice on Friday, April 12 when they travel to British Columbia for a 10 p.m. (ET) game against the Abbotsford Heat, AHL affiliate of the Calgary Flames. Toronto returns home on Tuesday, April 16 when they host the Oklahoma City Barons, AHL affiliate of the Edmonton Oilers, at 7 p.m. Tickets are still available and can be purchased by calling the team's ticket line at 416-597-PUCK (7825).
Toronto Goal Scorers: Stuart Percy, Spencer Abbott, Kenny Ryan (GWG), Greg Scott
St. John's Goal Scorers: Eric O'Dell (2)
Game Notes
• Toronto outshot St. John's 34-24
• Garret Sparks earned the victory, while Eddie Pasquale took the loss
• The Marlies went 1-for-3 on the powerplay and 2-for-2 on the penalty kill