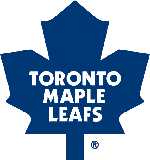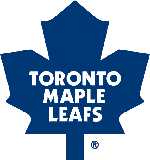 Brian Burke, President and General Manager of the Toronto Maple Leafs, announced Friday that forward Jay Rosehill has been recalled from the Toronto Marlies of the American Hockey League. The Leafs also announced that forward Joey Crabb has been assigned to the Marlies.
Rosehill has played in 20 games for the Marlies this season collecting four goals and three assists. He is tied for first in penalty minutes on the Marlies with 53. In 15 games with the Leafs during the 2009-10 season, the 25-year-old native of Olds, Alberta registered one goal and one assist along with 67 minutes in penalties. The 6-3, 215-pound forward was signed as a free agent by the Leafs on July 6, 2009.
Crabb, who was originally recalled from the Marlies on Tuesday, played in two games for the Leafs this week collecting one assist and two penalty minutes. He currently leads the Marlies with nine goals.
The Toronto Marlies will host the Abbotsford Heat tonight at Ricoh Coliseum. Game time is 7 p.m.