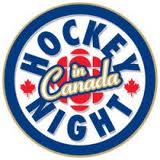 This article was last updated on April 16, 2022
Canada:

Oye! Times readers Get FREE $30 to spend on Amazon, Walmart…
USA:

Oye! Times readers Get FREE $30 to spend on Amazon, Walmart…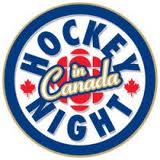 The 2010-2011 hockey seasons comes to a close tonight with the much anticipated game 7 of the Stanley Cup finals. The Vancouver Canucks are facing off against the Boston Bruins in a showdown which may see something not seen in a long time. The cup has not been on Canadian soil since 1993 when the Montreal Canadians beat the Los Angeles Kings. A win for Vancouver would be a first for the Canucks. The Bruins last won the Stanley Cup in 1972 when the team was led by Bobby Orr.
Milan Lucic of the Boston Bruins was quoted as saying, "Here we go, Game 7 for the Stanley Cup, it doesn't get any better than this." There is nothing tenser than a game 7. We all know that tonight, for sure, the cup is going to be awarded to somebody but whom? This is a nail biter and this is the type of sports we all like to see.
Click here for the NHL Preview
(Toronto Star, CTV)
Published on Jun 14, 2011 by AssociatedPress
Bruins, Canucks Each Hope to Be in 7th Heaven
The NHL season comes to a close Wednesday as the Bruins and Canucks square off in Game 7 of the Stanley Cup finals at Vancouver. The home team has won each of the first six games. (June 14)
References
official web site: Vancouver Canucks
official web site: Boston Bruins
Wikipedia: List of Stanley Cup champions
The entry for 2011 currently shows "Vancouver Canucks vs Boston Bruins. This will be filled in tonight!
Wikipedia: Stanley Cup
Engraving errors
Basil Pocklington, father of Peter, the owner of the Edmonton Oilers, is scratched out. (top right corner)
There are several misspellings and illegitimate names on the Cup. Many of them have never been corrected. Examples include:
* Pat McReavy's name is misspelled "McCeavy" as a member of the 1941 Boston Bruins.
* Dickie Moore won six cups, his name was spelled differently five times (D. Moore, Richard Moore, R. Moore, Dickie Moore, Rich Moore).
* Glenn Hall's name was misspelled as "Glin" in 1951-52.
* Bob Gainey was spelled "Gainy" when he was a player for Montreal in the 1970s.
* Ted Kennedy was spelled "Kennedyy" in the 1940s.
* Toronto Maple Leafs was spelled "Leaes" in 1963.
* Boston Bruins was spelled "Bqstqn" in 1972.
* New York Islanders was spelled "Ilanders" in 1981.
* One name was later scratched out: Peter Pocklington, a former Edmonton Oilers owner, put his father's name, Basil, on the Stanley Cup in 1984; today, there is a series of "X"s over Basil's name.
* In 1996, Colorado Avalanche's Adam Deadmarsh's last name was spelled "Deadmarch". It was later corrected, marking the first correction on the Cup. Similar corrections were made in 2002, 2006 and 2010 for the names of Detroit Red Wings goalie Manny Legace ("Lagace"), Carolina Hurricanes forward Eric Staal ("Staaal") and Chicago Blackhawks forward Kris Versteeg ("Vertseeg").
Click HERE to read more from William Belle
Article viewed at: Oye! Times at www.oyetimes.com
Watch live streaming below. Be patient let the game load.
Complete our 2 minute Oye! Times Website Demographics survey.
Survey will open in a new window.
You can publish this article on your website as long as you provide a link back to this page.