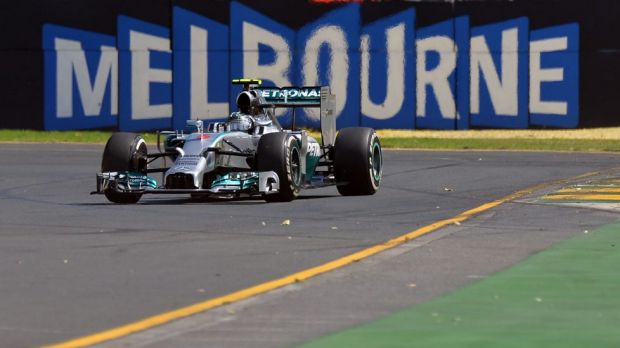 In my option it was time for Bernie Ecclestone to move aside as he was effectively a one-man band.
The new chairman, former Rupert Murdoch lieutenant Chase Carey, now has an opportunity to grow the sport, and has to make it more attractive and fit for the modern world.
When I interviewed chief executive Bernie Ecclestone on Canadian network TSN 1050, I asked if he anticipated the return of a female driver to the grid, Ecclestone said: "I doubt it. If there was somebody that was capable they wouldn't be taken seriously anyway, so they would never have a car that is capable of competing. he claimed a female driver "would not be taken seriously" in the sport.
That question caused an uproar worldwide by me!
With the changes for the 2018 season things look promising with new significant ideas starting to emerge. So what has changed so far?
In recent years, too many changes were made on a whim often by Ecclestone with sometimes terrible results.
That's going to change with a new set up and a proper business structure, with departments looking at different aspects of the sport, and intend to work through any ideas before they are implemented.
F1 is going to operate for the first time like a business. Liberty is turning F1 into a sport fit for the 21st century, but the shape of where they are taking it is only beginning to emerge.
This season's changes are relatively few in number with one change every F1 fan will immediately notice in 2018 is the introduction of the halo cockpit protection device designed to further improve driver safety in the event of an accident, and in particular to deflect debris away from the head.
Teams are only allowed just three engines for the 21-race campaign. That compares with four engines last year.
One less engine per driver could mean more grid penalties in 2018. However, there will be far less confusion for fans over how those penalties impact the starting order.
F1 tire suppliers Pirelli will make three dry-weather compounds available to teams at each Grand Prix. However, for 2018 those three will be selected from a broader range of compounds, which now includes the new, pink-marked hypersoft at one end of the spectrum and the orange-marked super hard at the other.
It means in total there will be seven, rather than the previous five, slick tire compounds, all of which are a step softer than in 2017, making them the fastest tires in Formula 1 history
Depending on how Pirelli choose to select compounds, the general move towards softer rubber should make 2018's racing even more exciting, with more pit stops and fewer one-stop Grands Prix.
The grand 'opening ceremony for the 2018 season will take place on the eve of the first race weekend in Melbourne, Australia on March 22nd at the Circuit of Albert Park which has become very popular with drivers and fans alike, and the party atmosphere of Melbourne keeps them coming back year after year.