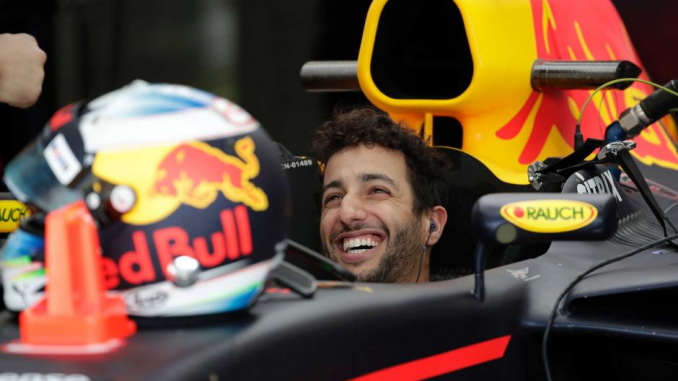 Daniel Ricciardo used a tactical masterstroke by his Red Bull team to win in Shanghai after championship leader Sebastian Vettel and Max Verstappen dramatically collided during a thrilling Chinese Grand Prix.
Mercedes Valtteri Bottas appeared on course to claim his victory after a strategy error by Ferrari allowed the Mercedes car to move ahead of Vettel during their one-and-only round of pit stops.
But the race took a second dramatic twist when the safety car was deployed following a coming together between the Toro Rosso pair of Kiwi Rookie Brendon Hartley and Pierre Gasly on lap 31.
It was also an race which may have reshaped the title battle that could be causing re-thinking at Mercedes, Ferrari and Red Bull!
The popular Aussie Ricciardo, who has delayed his contract talks with Red Bull until April, may have earned him a choice of seat for next season as he sliced through the field to win in Shanghai.
Daniel Ricciardo Red Bull – Winner
Valtteri Bottas Mercedes – 2nd
Kimi Raikkonen Ferrari – 3rd
Esteban Ocon Force India finished 11th with his team mate Sergio Perez crossing the line behind him in 12th
Canadian Lance Stroll Williams finished 14th