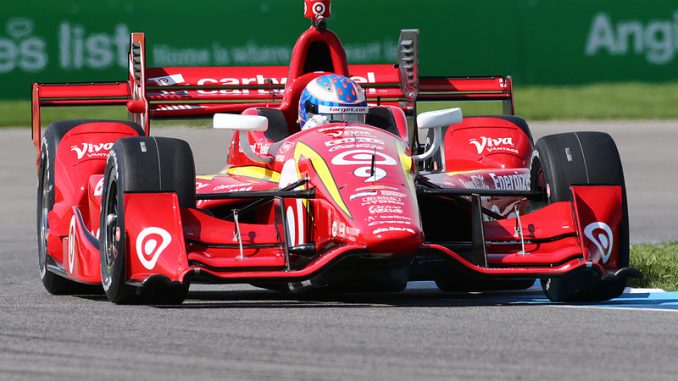 Circuit of The Americas announced today that North America's top open-wheel racing series, IndyCar, will join Formula 1, World Rallycross and Pirelli World Challenge in showcasing this state-of-the-art motor sports facility. The IndyCar Series will make its Austin debut March 22-24, 2019. The event will be the second race of the series' schedule and will include the stars comprising the iconic Indianapolis 500.
"From year one, the fans have been asking to see IndyCar at COTA," said Founder and Chairman of Circuit of The Americas Bobby Epstein. "It's going to be spectacular. Our entire team at COTA is excited to welcome the teams, drivers and visitors to our great city, and we know Austin will give them a warm welcome."
Drivers expected to compete include four-time IndyCar Series champions Kiwi Scott Dixon and Sebastien Bourdais, plus Indianapolis 500 winners Alexander Rossi, Tony Kanaan, Will Power, Takuma Sato and Ryan Hunter-Reay, a native Texan. Dixon also is an Indianapolis 500 winner and is rated as the best Indycar driver ever!
Next year's IndyCar Series schedule begins March 10 with a street race in St. Petersburg, Florida. The 103rd Indianapolis 500, with an expected crowd in excess of 300,000, will be held May 26. All 17 races will air on NBC properties. Specific channels and air times will be finalized later this month, but eight races are slotted for network television (NBC); the rest will be on NBCSN.
COTA is one of the finest motorsports facilities in the world and Austin is a happening city. This a natural fit for the IndyCar Series," said president and CEO of Hulman & Co. and owner of IndyCar and Indianapolis Motor Speedway Mark Miles. "Indy car racing has a large and passionate fan base in Texas with a hunger to attend more races. This added date will allow us to deliver both oval and road course events to the state in a single season."
Indy cars are powered by Chevrolet and Honda, using similarly built Dallara chassis and two different specifications of Firestone tires. Joining IndyCar in this exciting COTA weekend will be the Road to Indy Program, which includes Indy Lights, Pro Mazda, and the USF2000 series.
Circuit of The Americas is the only purpose-built Grand Prix facility in the United States designed for all classes of racing. The 3.4-mile racetrack hosts the world's most prestigious sporting events, including Formula 1 United States Grand Prix, MotoGP Red Bull Grand Prix of The Americas, World Rallycross and Pirelli World Challenge as well as world-renowned concerts, music festivals and opportunities for track rentals.