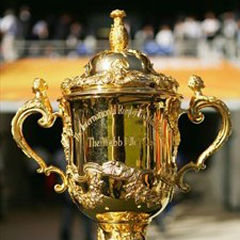 Germany, Hong Kong look set to join Canada in Rugby World Cup repechage
Barring a miracle, Germany and Hong Kong will join Canada in the four-team repechage in November for a place in the 2019 Rugby World Cup.
Germany, ranked 29th in the world, was thumped 66-15 by No. 17 Samoa on Saturday in Apia in the first leg of a playoff to decide who joins Ireland, Scotland, Russia and host Japan in Pool A in the World Cup. The loser moves into the repechage.
The two teams meet in the second leg in Heidelberg on 14 July.
No. 21 Hong Kong defeated No. 54 Cook Islands 26-3 Saturday in Rarotonga. The second leg of the Asia-Oceania playoff is scheduled for July 7 in Hong Kong with the winner advancing to the repechage.
Cook Islands lost to Tahiti in the Oceania Rugby Cup 2017 but that result was later overturned because Tahiti used ineligible players.
No. 22 Canada dropped into the repechage after losing qualifying series against the 15th-ranked Americans and No. 18 Uruguay.
The fourth member of the repechage field will be filled by the Africa Gold Cup runner-up — one of No. 23 Namibia, No. 28 Kenya, No. 37 Uganda, No. 40 Morocco, No. 42 Tunisia and No. 44 Zimbabwe.
Namibia appears on track to win the tournament, having already hammered Tunisia 118-0 and Uganda 55-6, and qualify for the World Cup as Africa 1
The repechage winner will play a round-robin to decide which country draws into Pool B in Japan with New Zealand, South Africa, Italy and Africa 1.
The Canadian men have appeared at every Rugby World Cup since the tournament's inception in 1987. In past years, they have booked their tournament ticket at the first round of quality.