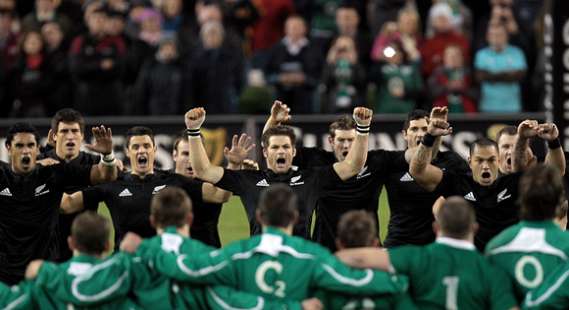 The home of international sports where true fans of the game gather at 11 St Clair Ave Midtown Toronto
We bring in all the international sports if it's up there we get it, from soccer, rugby, motorsports, rugby league, tennis, golf, UFC, NBA and hockey, plus our front rows breakfast to get the fans warmed up etc. stated owner Jeff May.
Japan, the hosts of the 2019 World Cup, face England at Twickenham on Saturday England coming off their narrow loss to world champions New Zealand Allblacks last Saturday will be coming out with guns blazing at 10 am.
England head coach Eddie Jones was coach of Japan and guided Japan to a 34-32 victory over South Africa in the 2015 World Cup, the greatest win in their history.
As expected, Germany will fight Canada and Hong Kong for the final spot in next year's Rugby World Cup. Germany takes on Canada at 10:am.
Canada who thrashed Kenya on day one of the Rugby World Cup 2019 repechages in Marseille is on track to next year RWC in Japan.
Scotland takes on an improved South Africa side at 12:20 pm in Murrayfield and will be hoping to put South Africa away but that will not be an easy task.
The big game of the afternoon will see Ireland take on the New Zealand All BLacks at 2 pm. Ireland will face a highly motivated New Zealand side after the tourists' one-point win over England last Saturday.
France take on an improved Argentina team at 3 pm
Saturday, November 17th Schedule
England vs Japan 10:am
Germany v Canada RWC Q 10:am
Scotland vs South Africa 12:20pm
Ireland vs New Zealand 2pm
France vs Argentina 3pm
That rounds out a full day of rugby at Scallywags.