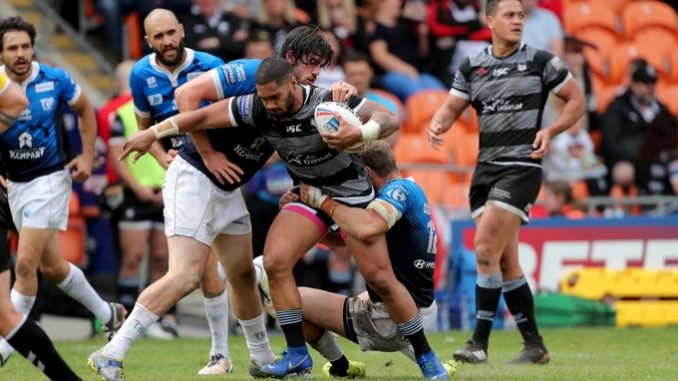 The club, which plays its home games at the Pennine Stadium in Hemel Hempstead, was bought by a Canadian consortium earlier this year.
Now the Rugby Football League has given permission to move the side to the Canadian capital of Ottawa.
The club, have been given the go-ahead in principle to enter League One in 2020. The Stags resigned from the League last season and currently play in the newly formed Southern Conference.
The Rugby Football League's board of directors yesterday.The application for Hemel Stags to be relocated to Ottawa has been accepted in principle – although both the RFL and the consortia have agreed that some further work is required before it can be confirmed that the Stags will be ready to start the 2020 season in Ottawa.
Canadian Eric Perez, the founder of Super League hopefuls Toronto Wolfpack, has been told he can re-locate Hemel to the Canadian capital in time to start playing next February. Perez also says he hopes to introduce Canadian talent via the Ottawa team, and could create a new Canadian cup competition so they can face the Wolfpack even when in separate divisions. "This could be a big thing for Canada.
He expects rugby league to spread to more Canadian cities, saying he has already been contacted by groups in Montreal and Vancouver.
It comes as the RFL attempts to encourage growth in the game worldwide. Last year Rugby League's England side took on New Zealand in Denver at the home of NFL side the Denver Broncos – it was watched by almost 20,000 fans.
A third trans-Atlantic club could also start in New York in 2021 and the USA is due to host the Rugby League World Cup in 2025.