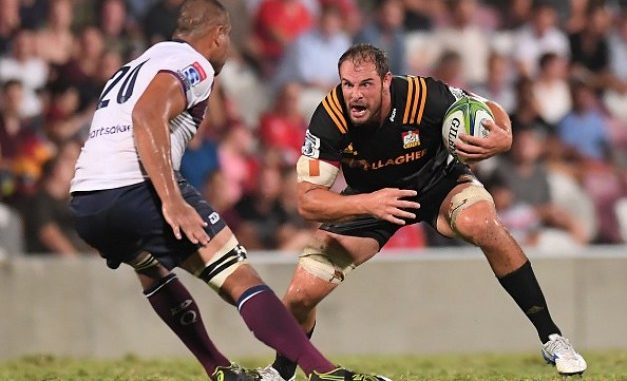 A captain in rugby must be a leader, on-field coach, shoulder to cry on and also a backside kicker.
Tyler Ardron was named the captain of Team Canada for the Pacific Nations Cup, the summer tournament in which the Langford-based national team will prepare for the 2019 World Cup in the fall in Japan.
"It's a huge honour and I enjoy the role," said Ardron, the native of Peterborough, Ont., who plays pro for the Chiefs in Hamilton, New Zealand.
"I enjoyed the leadership role at the last World Cup [when Ardron captained Canada in 2015 in England]. But I am taking nothing for granted for this World Cup. Anything, from injury to other things, can happen."
It would be a surprise if anybody other than Ardron is picked for the World Cup in Japan.
"This was a huge decision in naming the captain for the Pacific Nations Cup and is one I have thought long and hard about," said Canadian head coach Kingsley Jones.
"Tyler has experience."
Everybody is now in Langford, from overseas pros to Major League Rugby pros to those centralized in Langford most of the year. The countdown to the World Cup has clearly begun.
"It's as much about building a culture as it is about tactics and techniques," said Jones.
The 31-player team to the PNC was named Thursday during a news conference before the annual national team golf tournament at Bear Mountain.
"You can feel everything is building to the World Cup," said veteran player Lucas Rumball.
"But the first challenge is the PNC to get certain things worked out and to get us working together," said the MLR Toronto Arrows pro.
Canadian standout and Glasgow Warriors pro DTH van der Merwe of Victoria will become a rare four-time World Cup player.
"It's a massive honour to play in four World Cups, especially since I grew up in South Africa with memories of the 1995 World Cup [chronicled in the Clint Eastwood film Invictus]," said van der Merwe.
"It was not an ideal situation getting to the World Cup this time [Canada captured the 20th and final berth]. But the main thing is that we will be there."
Canada opens the Pacific Nations Cup on July 27 against the U.S. in Denver. The Canadians will play Fiji in Suva, Fiji on Aug. 2 and Tonga in Lautoka, Fiji, on Aug. 8.
Canada also has pre-World Cup matches lined up against historic Irish pro club Leinster on Aug. 24 at Tim Hortons Field in Hamilton, Ont., against the B.C. all-stars Aug. 30 at Westhills Stadium and against the U.S. on Sept. 7 at B.C. Place.