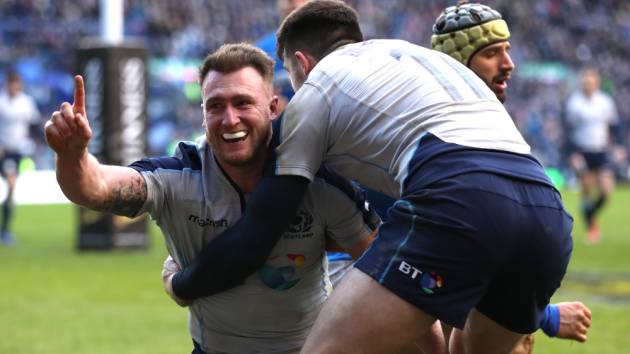 The sight of a sold-out Murrayfield Stadium was once a rarity for Scottish Rugby. Now, it has become part of the routine.
An upturn in fortune on the pitch has garnered greater interest off it, with tickets to watch Scotland's national rugby union team now one of Edinburgh's hottest properties. Scottish Rugby has filled its 67,000-seater home for each of its last 14 international games, a trend that is showing no signs of slowing.
Not surprisingly, the growing popularity of rugby union in Scotland has significantly boosted the national governing body's coffers. Scottish Rugby's most recently published financial results showed record turnover of UK£57.2 million (US$70.9 million), representing an increase of 63 per cent since 2011, when the national team was unceremoniously dumped out of that year's Rugby World Cup in the group stages.
Much of that financial growth has come from commercial income, with no shortage of sponsors looking to attach themselves to a youthful, brave national team whose high-octane, hard-running brand of rugby has made Scotland a popular choice for neutral fans in recent years.
The latest company to reinforce its commitment to Scottish Rugby was Italian sportswear manufacturer Macron, which last week took to the Murrayfield changing rooms to announce a seven-figure extension of its kit deal until at least June 2026.
The agreement, which an official release claimed represents a 'significant uplift' on the previous contract, covers all of Scotland's national men's and women's rugby union sides, as well as the country's two professional clubs, Glasgow Warriors and Edinburgh Rugby, who are owned and operated by Scottish Rugby.
More significantly, perhaps, is that in its relationships with Macron and British telecommunications firm BT, Scottish Rugby can now point to long-term partnerships with two of its top-tier sponsors as evidence of its upward trajectory. With a Rugby World Cup in Japan on the horizon, it's likely that even more companies will come knocking before Scotland play their first game against Ireland on 22nd September.