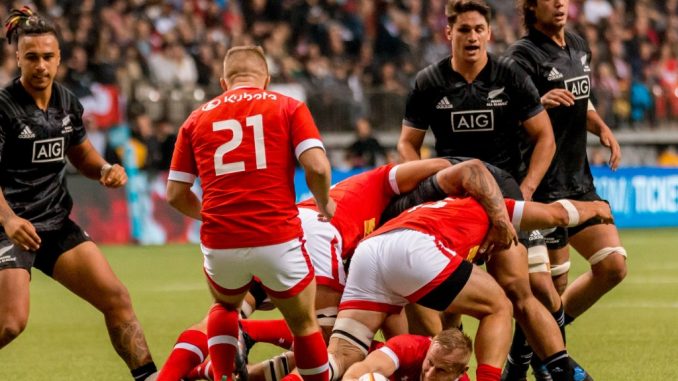 When it comes to the current Pacific Nations Cup for Rugby Canada, the results don't really matter. however, there's no denying that wins are good not only for the coach, players, fans and especially for the sponsors.
After three games in the Pacific Nations Cup, the Canadians are winless. Losses to both the United States, Fiji and now Tonga. These games have exposed issues first at the lineout, then at the scrum and ball retention, Both are fixable and could be blamed on a lack of playing time together but that's always a challenge to get the team assembled in time for preparation. Canada assembled for two weeks prior to the PNC compared to the USA who had six weeks preparation. Another factor in favour of the USA is Major League Rugby with many players of the Eagles side participating in this professional league. USA Rugby state this has been a huge factor for their players playing together all season long. Canada has only one side in the MLR the "Toronto Arrows" which had a promising first season. For rugby to improve in this country we have to have more teams in MLR from Vancouver, Calgary, Monreal etc.
Canada opens their RWC campaign on Sept. 26. with tough games against Italy. South Africa and New Zealand, before Canada closes against Namibia side on Oct. 13. Some say "Mission Impossible" however Canada do have a shot against Namibia if they have their act together.