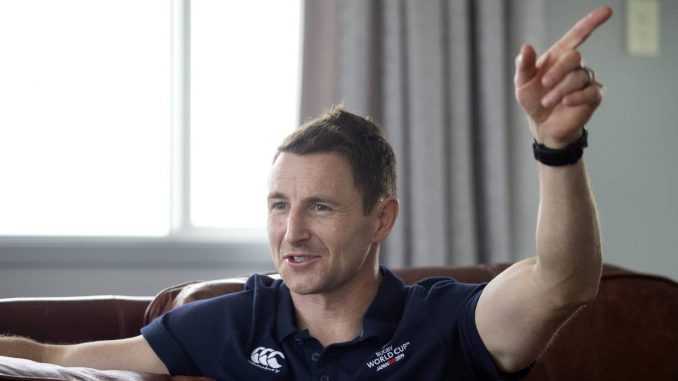 How did a farm kid from a little country school near Pātea get to referee at the Rugby World Cup in Japan?
Taranaki man Paul Williams is still trying to figure that one out.
He is about to move into his new Oakura home after officiating at three pool games: England v Tonga, Fiji v Georgia, and Argentina v USA.
He would have had the whistle for the Uruguay v Canada game too had it not been cancelled due to Typhoon Hagibis
The tournament was the pinnacle of his professional career so far, he said.