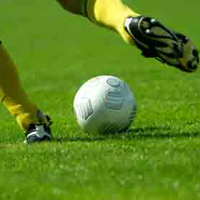 This article was last updated on April 16, 2022

Canada will face Belarus in a Men's International Friendly match this 29 March 2011. The match, Canada's second of the 2011 season, will be played in Antalya, Turkey. This will mark the first ever international meeting between Canada and Belarus.
"It will be another good opportunity to get the squad together in light of this summer's CONCACAF Gold Cup," said Canadian national head Stephen Hart.
The 29 March match takes place on an official FIFA International Date. Coach Hart plans to call 18 players to the squad, with some players arriving as early as 21 March depending on their club schedules.
Canada opened the 2011 season in Larissa, Greece on 9 February. Following the 29 March match in Turkey, Canada hopes to organize another match for the next FIFA International Date on 1 June. Canada then opens its 2011 CONCACAF Gold Cup campaign on 7 June against USA in Detroit, MI, USA. Canada's three group opponents this summer are USA on 7 June, Guadeloupe on 11 June (Tampa, FL), and Panama on 14 June (Kansas City, KS).
You can publish this article on your website as long as you provide a link back to this page.