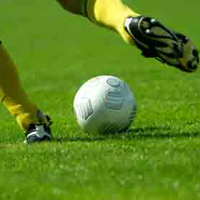 This article was last updated on April 16, 2022

A goal by Luis Tejada in second half added time helped Panama salvage a 1:1 draw with Canada in Group C action on Tuesday 14 June. The draw ultimately eliminated Canada from the 2011 CONCACAF Gold Cup, as the Canucks finished ninth overall (third in its group) with an even record of one win, one draw and one loss (four points).
Canada had to win outright on Tuesday night to ensure a spot in the CONCACAF Gold Cup quarter-final stage. Canada failed to advance for the first time in three competitions, despite an overall record of 6-1-4 over than span (2007-2011).
It look as though Dwayne De Rosario had sent Canada on its way when he scored his second goal of the tournament. De Rosario again scored on a penalty kick, this time giving Canada the lead in the 62nd minute of the final group match.
In added time, however, a shot off the cross bar led to a scramble and a goal by Tejada. Tejada's shot was was stopped by Borjan, but the young goalkeeper couldn't contain the ball long enough before it trickled over the line.
To that point, Canada had been successful in bringing defenders back and clearing balls out of danger for nearly 30 minutes.
Panama had already reached the quarter-final stage. Without the sense of urgency, it rested five starters from the previous two matches. Canada tried to take advantage through some good scoring chances in the first half, but the team failed to score early.
Two chances within the first five minutes nearly put Canada up early. In the fourth minute, defender Nik Ledgerwood volleyed wide from 30 yards. Then seconds later, Simeon Jackson ran through on goal, but fired a right-footed stike high and wide beyond the top left corner.
Panama's best chance of the opening half came in the 30th minute minute when Eybir Bonaga struck a half-volley over the bar from 20 yards.
Julian de Guzman had Canada's best chance of the first half. Ledgerwood threaded a pass to De Rosario at the top of the box, who then nicked a through ball to de Guzman inside the box. He then fired a strike that Panama goalkeeper keeper Luis Mejia stood firm to stop.
Neither team had had stellar scoring chances in the second half before the goal in the 62nd minute. The penalty was awarded after De Rosario was hauled down in the penalty area after attempting a rush on goal.
De Rosario calmly sent the ball past Mejia to give what looked to be the potential game-winning goal.
Panama, however, pushed for the equaliser late, looking to go undefeated in the group stage. It finally capitalized late to the dismay of the Canadian squad.
Canada was then officially eliminated just over two hours later after USA won 1:0 over Guadeloupe in the other Group C match of the evening.
Canada's starting XI featured Milan Borjan in goal, Nik Ledgerwood at left back, Kevin McKenna and André Hainault at centre back, Mike Klukowski at right back, and Julian de Guzman, Terry Dunfield, Will Johnson, Josh Simpson, Dwayne De Rosario and Simeon Jackson from the midfield up through to the attack.
In the second half, coach Hart's two substitutions were Simpson off for Tosaint Ricketts (73rd minute) and Johnson off for Pedro Pacheco (85′).
Panama's starting XI featured Luis Mejía (goal), Adolfo Machado, Eduardo Dasent, Eric Davis, Luis Henríquez, Felipe Baloy, Gabriel Gómez, Eybir Bonaga, Alberto Quintero, Blas Pérez and Luis Rentería.
In the second half, coach Julio Dely Valdés' three substitutions were Quintero off for Armando Cooper (67′), Rentería off for eventual goal scorer Luis Tejada (71′), and Bonaga off for Anibal Godoy (79′).
You can publish this article on your website as long as you provide a link back to this page.