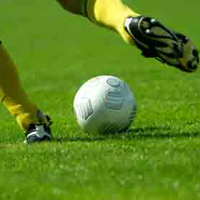 This article was last updated on April 16, 2022

The U.S. U-17 Men's National Team clinched a place in the Round of 16 of the 2011 FIFA U-17 World Cup after a scoreless draw with New Zealand. Both teams entered the game with three points and were even on all tiebreakers, so a tie was enough to put both into the Round of 16. A drawing of lots was needed to determine who would finish second and third in Group D, and just more than one hour after the game, it was decided that the U.S. would finish in second place.
The U.S. will play the first-place finisher in Group E, on Thursday, June 30, at 3 p.m. local time (4 p.m. ET) in Queretaro. Group E, which is currently led by Germany with six points, will wrap up play Sunday evening.
Coming into the match against New Zealand, all four teams in Group D were tied with three points through their first two matches. Each team had the opportunity to advance with a win, or be eliminated with a loss. The USA and New Zealand were in control, as both were deadlocked on tiebreakers and ahead of both Czech Republic and Uzbekistan. Uzbekistan's win against the Czech Republic on Saturday secured their top place finish in Group D. New Zealand advanced to the Round of 16 as one of the four best third-place teams and will face Group B winners Japan on Wednesday.
"After a not great performance against Uzbekistan, we bounced back and played well in all aspects," said U.S. head coach Wilmer Cabrera. "Defensively, we were solid. We were good in possession, going forward and creating chances. The players were serious, they had a lot of concentration and desire to go for the win, and show that we just had a bad day against Uzbekistan. We showed that we deserved to be in this stage in the World Cup for what we've been doing on the field and that's important."
Cabrera made just one change to his starting lineup from the first two matches in Mexico, bringing on Alfred Koroma for Paul Arriola. Koroma, who scored in the previous two matches coming off the bench, was dangerous all night along with strike partner Mario Rodriguez and midfielder Alejandro Guido, keeping the New Zealand defense on their toes.
The U.S. came out attacking from the onset, earning several daring chances in the first 10 minutes. The first came from a Marc Pelosi free kick in just the second minute after Esteban Rodriguez was fouled about 25 yards from goal, but the shot went right into goalkeeper Scott Basalaj's hands in the second minute. In the fifth, an Alejandro Guido cross found Koroma's head, but his shot went just high of the goal. Only four minutes later, Mario Rodriguez went on a run into the box but his shot from close range was blocked for a corner.
Marc Pelosi carried the ball into the box in the 20th minute with some nice moves that split three defenders. Once he got into the six-yard box, he could not get enough on an off-balance shot that slipped right into Basalaj's hands.
New Zealand's best chance of the night came just before halftime after a good buildup. Payne played the ball into the box for Cameron Howieson, but the Kiwi's header sailed well wide of McIntosh's goal.
Another corner from Pelosi found Mario Rodriguez at the back post, but his shot was blocked away by a sliding defender. The U.S. took eight corner kicks in the first half to New Zealand's one.
In the 50th minute, Matt Dunn played a ball from the top of the box over the defense to a wide open Guido. Guido brought the ball down with his first touch, and with his second, hit a hard shot from close range that Basalaj did well to knock down. Less than a minute later, Mario Rodriguez turned and smacked a shot that nearly skipped under the New Zealand 'keeper.
The game changed for the U.S. when Pelosi received a second yellow card and was subsequently sent off. Down to 10 men in the 68th minute, the U.S. still earned chances, but were far more cautious in their approach. Pelosi will not be available for the Round of 16 match.
Just a minute after the sendoff, Kellyn Acosta stepped up and fired a shot from 40 yards that forced a finger-tip save from Basalaj, which would prove to the be the last dangerous opportunity for the U.S. on the night.
Both the U.S. and New Zealand were content to play out the final minutes and take the draw as both knew they would advance if the score remained tied.
U.S. U-17 MNT Match Report
Match: U.S. U-17 Men's National Team vs. New Zealand
Date: June 25, 2011
Competition: FIFA U-17 World Cup – Group Stage
Venue: Estadio Hidalgo – Pachuca, Mexico
Kickoff: 6 p.m. (7 p.m. ET)
Attendance: 8,556
Weather: 78 degrees, humid
Scoring Summary: 1 2 F
USA 0 0 0
NZL 0 0 0
Lineups:
USA: 1-Kendall McIntosh; 16-Kellyn Acosta, 6-Mobi Fehr, 2-Zach Carroll, 4-Joe Amon; 8-Esteban Rodriguez, 5-Matt Dunn, 10-10-Alejandro Guido, 11-Marc Pelosi (capt.); 7-Alfred Koroma, 9-Mario Rodriguez (15-Alessandro Mion, 88)
Subs not used: 12-Fernando Piña, 21-Wade Hamilton, 3-Nathan Smith, 13-Nico Melo, 14-Tarik Salkicic, 17-Andrew Souders, 18-Paul Arriola, 19-Jack McBean, 20-Dillon Serna
Head Coach: Wilmer Cabrera
NZL: 1-Scott Basalaj; 2-Harshae Riniga, 3-Stephen Carmichael, 4-Reece Lambert, 5-Luke Adams (capt.), 6-Jordan Vale, 9-Tim Payne, 10-Cameron Howieson (11-James Debenham, 53), 12-Jesse Edge (13-Cameron Martin, 87), 16-Bill Tuiloma
Subs not used: 20-Scott Armistead, 21-Liam Anderson, 7-Kip Colvey, 14-Ryan Howlett, 15-Dylan Stansfield, 17-Harley Tahau, 18-Calvin Opperman
Head coach: Aaron McFarland
Stats Summary: USA / NZL
Shots: 20 / 4
Shots on Goal: 8 / 2
Saves: 2 / 8
Corner Kicks: 10 / 1
Fouls: 8 / 11
Offside: 0 / 0
Misconduct Summary:
USA – Marc Pelosi (caution) 27th minute
NZL – Cameron Howieson (caution) 30
NZL – Jordan Vale (caution) 61
USA – Marc Pelosi (caution) 68
USA – Marc Pelosi (sent off) 68
Officials:
Referee: Bas Nijhuis (NED)
Assistant Referee 1: Erwin Zeinstra (NED)
Assistant Referee 2: Kim Haglund (NOR)
Fourth Official: Svein Oddvar Moen (NOR)
Man of the Match: Alejandro Guido
You can publish this article on your website as long as you provide a link back to this page.