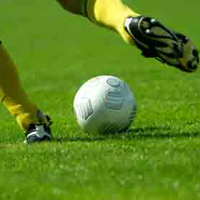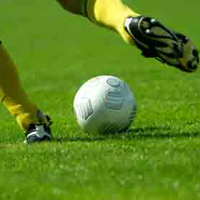 The U.S. Men's National Team will play a pair of friendlies on theinternational fixture dates in September, hosting Costa Rica on Sept. 2 at The Home Depot Center in Carson, Calif., before traveling to face Belgium on Sept. 6 in Brussels.
"The matches against Costa Rica and Belgium represent another great opportunity to continue the building process as we move towards the start of 2014 FIFA World Cup qualifying," said U.S. head coach Bob Bradley. "We will have the chance to look at a variety of players and at the same time challenge ourselves against two very different opponents."
The United States and Costa Rica are very familiar opponents, the regional rivals having dueled to an even 11-11-6 record dating back to 1975. Most often paired in official competitions, this will be the first friendly meeting since May 28, 1995, a 2-1 win for the Ticos in Tampa, Fla. Since that match, the teams have played 16 times, with 12 games in World Cup qualifying and four in the Gold Cup. Their last encounter was the most dramatic, a Jonathan Bornstein goal in the fifth minute of second-half stoppage time earning the U.S. a 2-2 draw in the final match of 2010 FIFA World Cup qualifying and forcing Costa Rica into a qualification playoff series that they lost to Uruguay.
This will be the first meeting between the United States and Belgium since 1998 and the fourth overall. Playing in their first World Cup match ever, the U.S. collected a 3-0 victory against Belgium on July 13, 1930, in Montevideo, Uruguay. The other two encounters took place in Belgium, where the U.S. has failed to score. Overall, the Belgians hold a 2-1-0 advantage in the series.
Belgium is in second place in Group A of qualifying for the 2012 European Championships, behind Germany and one point ahead of Turkey. The Red Devils have qualified for 11 FIFA World Cup finals, finishing fourth in 1986. Belgium has several players competing in big clubs across Europe, including Tim Howard's teammate at Everton, Marouane Fellaini.
Since 2007, the United States has played eight matches on European soil and faced top competition including England, Holland and Spain. Under Bradley, the U.S. collected the first back-to-back victories on the continent in team history. The team will play its first game in Europe since the pair of friendlies against Slovakia and Denmark that concluded a 2009 campaign that saw the U.S. play 24 matches, including 21 in official competitions.