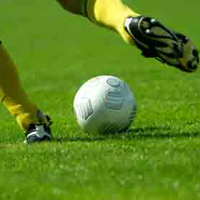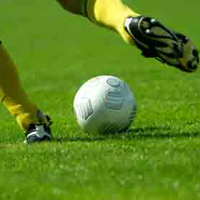 The U.S. Men's National Team will continue their long-running rivalry against Mexico when theyface off Aug. 10 at Lincoln Financial Field in Philadelphia. Kickoff for the teams' first meeting in a friendly since 2008 is set for 9 p.m. ET.
The regional rivals are coming off a meeting in the 2011 CONCACAF Gold Cup final where Mexico scored four unanswered goals to defeat the U.S. 4-2 in front of more than 93,000 fans at the Rose Bowl in Pasadena, Calif.
"We're thrilled that fans in Philadelphia will have a chance to witness this special rivalry," said U.S. head coach Bob Bradley. "A match between the United States and Mexico inspires a lot of passion from both sides and creates an outstanding atmosphere in the stadium. These types of games are great experiences for our players, and we look forward to the challenge."
At the stadium, U.S. Soccer will continue to implement theRespect Campaign, an organization-wide set of initiatives focused on enhancing the game experience for fans. Launched earlier this year, the campaign promotes fan-friendly behavior with the goal of creating a positive, safe and enjoyable environment for everyone on game day. U.S. Soccer is committed to providing a safe and secure environment for fans to enjoy the special atmosphere at these matches.
The match on Aug. 10 will mark the 59th meeting between the USA and Mexico. The U.S. has a lifetime record of 15-32-11 against Mexico in a series that dates to 1934, but the U.S. has a 13-8-9 advantage in home matches since 1957. Since the rivalry between these two teams began in earnest in 1990, the sides have played 31 times, with the U.S. holding a 13-10-8 advantage. In the teams' most significant matchup, the United States defeated Mexico 2-0 in the Round of 16 of the 2002 FIFA World Cup, advancing the U.S. to the quarterfinals of the tournament for the first time in 72 years.
The U.S. National Team will return to Philadelphia for only the third time since 1992, with Lincoln Financial Field serving as a magnificent host on two occasions. Most recently, the USA came from behind to snatch a 2-1 victory against Turkey in front of a raucous crowd of 55,407 fans who witnessed the team's final match before departing for the 2010 FIFA World Cup in South Africa. A year earlier, the U.S. sealed a 2-1 overtime victory against Panama in the quarterfinals of the 2009 CONCACAF Gold Cup in front of another heavily partisan U.S. crowd.