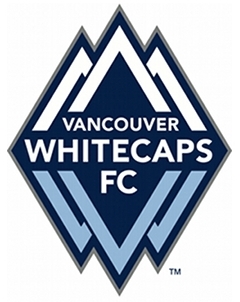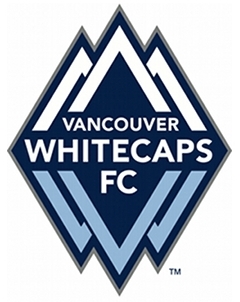 Vancouver Whitecaps FC are pleased to provide an update to fans attending the 2011 Herbalife World Football Challenge. This match is presented by official match night partners Pacific Newspaper Group and Premium Brands. Gates to Empire Field will open at 5:30 p.m. this coming Monday, July 18 to ensure that fans can take in all the unique activities surrounding the match.
Before entering the gates, fans will have the opportunity to participate in a charity BBQ presented by Grimm's Fine Foods and Harvest Meats, of Premium Brands. 'The Big Red BBQ' will be on-site beginning at 5 p.m. PT outside the North Gate of Empire Field, on Miller Road. 1,000 hot dogs will be sold, for a minimum donation of two dollars. All proceeds from the BBQ will benefit the Whitecaps Foundation.
Once fans enter the Empire Field concourse, they will have the opportunity to have their photo taken with the FA Cup. The FA Cup will be available for photos during the 90 minutes leading up to the 7 p.m. PT kick-off. Photos will be taken for a voluntary donation (recommended minimum five dollar donation), on a first come, first serve basis. Proceeds from each donation will go towards a community program to be determined by Manchester City and to the Whitecaps Foundation.
Fans who have their photo taken with the FA Cup will also be entered into a draw for a signed Whitecaps FC jersey and a signed Manchester City jersey. The draw for these jerseys will be made during the match.
"We are pleased to offer our fans a unique experience during the 2011 Herbalife World Football Challenge," said Paul Barber, Vancouver Whitecaps FC chief executive officer. "Fans will have the chance to not only witness what promises to be a terrific match on Bell Pitch at Empire Field between Whitecaps FC and FA Cup Champions, Manchester City, but also to participate in photo opportunities and other unique activations by our partners which will benefit the community at large."
Vancouver Whitecaps FC go into the match with two wins already in hand over Manchester City FC, having beaten them 5-0 at Empire Stadium in 1980 and 2-0 back at the Pacific National Exhibition grounds in 1981. Monday's encounter should prove to be a highly exciting and entertaining contest, as Vancouver look for a third win against a Manchester City squad stocked with world-class talent.