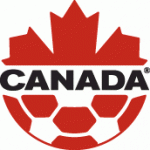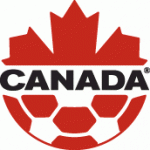 2011 Canadian Soccer Association National Championships kick off Wednesday 5 October

Canada's largest national championship event to host over 1,500 athletes in four communities
The Canadian Soccer Association National Championships, the largest national championship to be held across the country in one single week, kicks off this Wednesday 5 October with competition running through Monday 10 October. The National Championships are the umbrella for Canada's premier amateur clubs competitions in four categories: the Challenge Trophy (senior men's) and Jubilee Trophy (senior women's), the U-18 Cup (boy's and girls'), the U-16 Cup (boy's and girl's), and the U-14 Cup (boy's and girl's). Across the four competitions, over 1,500 athletes and 300 staff will convene for 220 matches.
"These athletes, coaches, and referees all compete and officiate at an elite level and embody the ideals of fair play, integrity, and sportsmanship" said Canadian Soccer Association President, Dr. Dominic Maestracci. "The Canadian Soccer Association National Championships brings together Canada's best young players and provides them an opportunity to compete on the national level, facing the best of their peers, while experiencing new cultures and building friendships within the Canadian soccer community."
Aligned with the Long Term Player Development (LTPD) Wellness to World Cup model being rolled out across the country, the National Championships also represent an unequalled opportunity for talent identification at all levels.
Parents, fans and players can follow the competition as it unfolds at canadasoccer.com/nationals where daily competition overviews, schedules and results will be posted. Teams are also encouraged to share their pictures and videos of the tournament on Canada Soccer Facebook's page, at https://www.facebook.com/canadasoccer(https://www.facebook.com/canadasoccer) *.
Challenge Trophy
The National Championships Challenge Trophy competition is the annual senior men's club championship. The top clubs from provinces and territories compete for the Challenge Trophy in October. The Challenge Trophy competition has occurred annually since 1913. This year's competition features 12 teams divided into four groups with 12 group matches and 18 classification matches being played. http://www.canadasoccer.com/nationals/challenge.asp (http://www.canadasoccer.com/nationals/challenge.asp)
Jubilee Trophy
The National Championships Jubilee Trophy competition is the annual senior women's club championship. The top clubs from provinces and territories compete for the Jubilee Trophy in October. The Jubilee Trophy competition has occurred annually since 1982. This year's competition features 10 teams divided into two groups and with 16 group matches and five classification matches being played. http://www.canadasoccer.com/nationals/jubilee.asp (http://www.canadasoccer.com/nationals/jubilee.asp)
The list of appointed referees for the Challenge and Jubilee Trophies competition has also been announced. The list includes 11 referees and assistant referees from the National List. Also included are 25 local officials who will serve as either Assistant Referees or Fourth Officials. http://www.canadasoccer.com/nationals/viewArtical.asp?Press_ID=5019
U-18 Cup
The 2011 National Championships U-18 Boys and U-18 Girls Cup will be played 5-10 October in Fredericton, NB. The 10 teams in each competition have been divided into two groups. In each competition, there are 20 group matches and five classification matches. For the list of teams, schedule and additional details, visit http://www.canadasoccer.com/nationals/u18cup.asp (http://www.canadasoccer.com/nationals/u18cup.asp)
U-16 Cup
The 2011 National Championships U-16 Boys and U-16 Girls Cup will be played 5-10 October in Lethbridge, AB. On the boys' side, the 10 teams have been divided into two groups; there are 20 group matches and five classification matches. On the girls' side, the 12 teams have been divided into four groups; there are 12 group matches and 18 classification matches. For the list of teams, schedule and additional details, visit http://www.canadasoccer.com/nationals/u16cup.asp (http://www.canadasoccer.com/nationals/u16cup.asp)
U-14 Cup
The 2011 National Championships U-14 Boys and U-14 Girls Cup will be played 5-10 October in Mount Pearl/St. John's, NL. The 12 teams in each competition have been divided into four groups. In each competition, there are 12 group matches and 18 classification matches. For the list of teams, schedule and additional details, visit http://www.canadasoccer.com/nationals/u14cup.asp (http://www.canadasoccer.com/nationals/u14cup.asp)