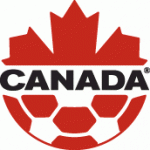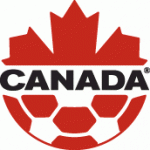 Canada scored a team record seven goals in its big Friday night victory in Gros Islet, St. Lucia. Simeon Jackson scored a hat trick while Olivier Occean and Iain Hume scored a pair of goals each at Beausejour Stadium in the 7 October 2011 match. Canada remains perfect with three wins in three matches in CONCACAF Stage II of the 2014 FIFA World Cup Qualifiers.
"I thought we were very composed," said national head coach Stephen Hart. "We used the ball well, we had some good movement and passing. We were very composed on the final pass and in our finishing."
Jackson opened the scoring in the 18th minute on a play up the middle by Adam Straith. Jackson took the ball on the run and chipped it over the goalkeeper Pessius Polius, the first of seven goals against the teenaged goalkeeper.
Ten minutes later, Jackson doubled the lead when he got the final touch on a bouncing ball in the box from a corner kick. Straith again moved the ball into Jackson's path.
Jackson's third goal came another 11 minutes after that, but not before Occean made it 3-0 in the 34th minute. Occean then assisted on Jackson's hat trick goal.
In the second half, Occean made it 5-0 and Iain Hume made it 6 and 7-0. On the final goal, it was 20-year old debutant Ashtone Morgan who made the perfect pass from right to left before Hume sidestepped a defender and fired it home.
Canada's starting XI featured Kenny Stamatopoulos in goal, Ante Jazic at left back, Adam Straith and David Edgar at centre back, Nik Ledgerwood at right back, and Julian de Guzman, Iain Hume, Will Johnson, Simeon Jackson, Dwayne De Rosario and Olivier Occean from the midfield up through to the attack.
Coach Stephen Hart's three substitutions were Johnson off for Terry Dunfield (17th minute), De Rosario off for Josh Simpson (54′), and Jackson off for Ashtone Morgan (71′).
St. Lucia's starting XI featured Pessius Polius in goal, Kurt Frederick at left back, Bernard Edward and Germal Valcin at centre back, Pernal Williams at right back, Tremain Paul, Guy George, Vernus Abbott and Enderson George in the midfield, Cleaveland Simon at the top of the midfield, and Cliff Valcin up front.
In the second half, coach Alain Raymond replaced Guy George and Simon with Jamil Joseph and Kevin Edward (46′) as well as Abbott with Andreas Willie (73′).
Of note, Stamatopoulos, Straith and Morgan all made their FIFA World Cup Qualifiers debut for Canada. Stamatopoulos and Straith had featured before for Canada while Morgan was making his first-ever appearance. Midfielder Julian de Guzman, meanwhile, made his 50th appearance for Canada.
Canada's previous goal-scoring high was five goals in a match, starting with the 5:1 victory over USA on 22 June 1957 (FIFA World Cup Qualifiers). The team set a new record with seven goals in a single match.
At last, striker Simeon Jackson became just the second player to score a hat trick for Canada in a FIFA World Cup Qualifiers match. Jackson follows in the footsteps of Alex Bunbury who scored three times in a FIFA World Cup Qualifiers match back in 1992 (a 4:2 win over Bermuda).