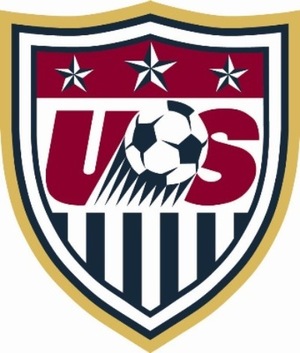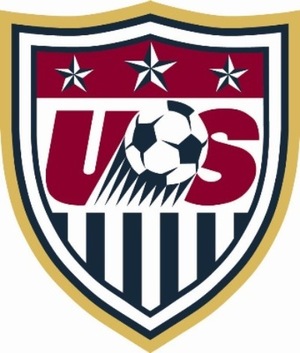 Match To Be Played at Stade de France in Paris
FACING THE FRENCH: The U.S. Men's National Team faces its toughest challenge yet under new head coach Jurgen Klinsmann when it takes on former World Cup champion France on Nov. 11 in Paris. Loaded with talent and boasting two players who are finalists for world football player of the year, the French are eager to build toward the European Championship next summer. The U.S. is doing building of its own, the friendlies in November representing one of the last big opportunities prior to the start of World Cup qualifying. The only stadium in the world to host both the FIFA World Cup final and the Rugby World Cup final now serves as the venue for the first meeting between these teams in more than 30 years. Kickoff at the Stade de France is set for 3 p.m. ET.
U.S. ROSTER BY POSITION – Detailed Roster
GOALKEEPERS (2) :Bill Hamid (D.C. United), Tim Howard (Everton)
DEFENDERS (7) :Carlos Bocanegra (Rangers), Timmy Chandler (Nürnberg), Steve Cherundolo (Hannover 96), Alfredo Morales (Hertha Berlin), Michael Orozco Fiscal (San Luis), Oguchi Onyewu (Sporting Lisbon)
MIDFIELDERS (9) : Kyle Beckerman (Real Salt Lake), Michael Bradley (Chievo Verona), Clint Dempsey (Fulham), Maurice Edu (Rangers), Fabian Johnson (Hoffenheim), Jermaine Jones (Schalke 04), Robbie Rogers (Columbus Crew), Brek Shea (FC Dallas), Danny Williams (Hoffenheim)
FORWARDS (4) :Jozy Altidore (AZ Alkmaar), DaMarcus Beasley (Puebla), Edson Buddle (FC Ingolstadt)
ROSTER NOTES
A total of 27 players have earned at least one cap under Klinsmann.
Klinsmann has used five different starting lineups in as many matches.
Ten leagues in nine countries are represented on the roster. Germany has the most with seven players, six coming from the Bundesliga.
Two teams contribute two players to the U.S. roster. Carlos Bocanegra and Maurice Edu come from Rangers, while Fabian Johnson and Danny Williams join from Hoffenheim.
Tim Howard and Bocanegra are the only two players to have started all five matches under Klinsmann. Brek Shea has started four and entered as a sub once (against Mexico).
Clint Dempsey scored his 23rd career goal for the United States on Oct. 8 against Honduras. He is now fifth on the USA's all-time goalscoring chart, one behind Joe-Max Moore.
Howard collected his 37th victory in that game, putting him in a second-place tie with fellow New Jersey native Tony Meola for wins by a U.S. goalkeeper. Kasey Keller tops the chart with 53 victories.
He also moved into sole possession of third place on the career shutout list with 25 total, surpassing Brad Friedel.
Six players on the roster are age-eligible for the U-23 MNT: Jozy Altidore, Timmy Chandler, Bill Hamid, Alfredo Morales, Brek Shea and Danny Williams.
Dempsey has now recorded 36 career goals in the English Premier League, tying Brian McBride for the most-ever by a U.S. international in England's top flight. Each goal he scores adds to the record he set for the most career goals scored by any Fulham player in the EPL.
Altidore has scored eight goals in all competitions for AZ Alkmaar, including two in the Europa League. Buddle has six goals in 14 matches for FC Ingolstadt.
Maurice Edu has appeared in 100 games for Rangers. During his time in Glasgow, Rangers have won three consecutive Scottish Premier League titles.
Hamid and Morales are the only two players on the roster in search of their first cap. Morales, who plays for Hertha Berlin, makes his debut in a full national team camp, having previously been involved with the U.S. U-20 MNT.
Williams made his debut for the United States on Oct. 8 against Honduras, becoming the first player to earn his first cap under head coach Jurgen Klinsmann.
Johnson is in camp for the first since receiving approval from FIFA for a change of association. He can only represent the United States.
Williams certified his U.S. citizenship and obtained a passport Sept. 30 in Frankfurt, confirming his eligibility to play for the United States.
Beasley, Beckerman and Oguchi Onyewu were inaugural members of the U-17 Residency Program in Bradenton. The class of 1999 finished fourth at the 1999 FIFA U-17 World Cup in New Zealand.
A total of 12 players on the roster play professionally in Europe, while two more play in Mexico. Seven play in MLS.
IN THE RECORD BOOKS
Clint Dempsey is the USA's fifth all-time scoring leader with 23 goals.
Tim Howard is tied for second all-time in victories with Tony Meola.
Howard is in third place in career shutouts with 25 clean sheets.
Carlos Bocanegra has 12 career goals, one shy of the record for a U.S. defender currently held by Marcelo Balboa.
Bocanegra has made 98 appearances for the United States and is two short of becoming the 12 th player in U.S. history to reach 100 caps.
BY THE NUMBERS:
1 Player who has played at the Stade de France (Bocanegra)
3 Players who are captains for their club team (Beckerman, Cherundolo, Goodson)
8 Players on the roster with 60 caps or more
27 Players who have earned at least one cap under Klinsmann
38 Average number of caps earned on the roster
98 Caps earned by Bocanegra
USA VS. FRANCE SERIES
The USA and France have only met twice previously, both matches taking place in 1979.
France won both contests by a combined total of 9-0, including a 6-0 shutout on May 2, 1979, in E. Rutherford, N.J.
In the second game of the home-and-home, France won 3-0 on Oct. 10, 1979, in Paris. Former U.S.
'LOS AND GOOCH PARLE FRANÇAIS
Both Carlos Bocanegra and Oguchi Onyewu have seen their career paths make a stop in France. Bocanegra spent three seasons in Ligue 1, starting at Saint-Étienne where he served as a regular starter for two years and was part of a backline that gave up the third fewest goals in the league during the 2009-10 season. He is only the player on the U.S. roster to have played a match the Stade de France, scoring a goal in the side's 2-1 loss to Guingamp in the 2009 Coupe de France final. Onyewu signed with FC Metz straight from Clemson University, and stayed under contract with them for two years before moving to Standard de Liege following a loan spell in 2003-04. Gooch went on to win back-to-back titles with Standard. And yes, they both speak French.
ON FRENCH SOIL
The United States have competed twice in official competitions on French soil. In the 1998 World Cup, the U.S. did not advance out of its group that included Germany. Klinsmann appeared in the match against the USA, scoring in the 2-0 win. The U.S. qualified for the 2003 FIFA Confederations Cup, falling to Turkey and reigning World Cup champion Brazil before drawing with Cameroon.
MNT IN EUROPA LEAGUE
Several members of the national team are competing in the group phase of the Europa League, and with two games remaining in this stage many are poised to advance. Jermaine Jones and Oguchi Onyewu are on teams in first place in their groups, while Jozy Altidore has netted a pair of goals from four matches played.
JURGEN KLINSMANN FACT FILE
Head coach Jurgen Klinsmann is in the midst of his fourth camp in charge of the U.S. Men's National Team. Below are some of his past accomplishments as a player and coach.
Klinsmann is the 35th coach in the history of the U.S. Men's National Team program.
Klinsmann's record as head coach of the Men's National Team is 1-3-1, with two goals for and four against.
As a player, Klinsmann was one of the game's premier forwards and enjoyed a 17-year career that included stints in four major European leagues for a number of clubs, including VfB Stuttgart, Inter Milan, AS Monaco, Tottenham Hotspur and Bayern Munich.
One of the most well-known international players of all time, he earned 108 appearances for Germany and scored 47 goals while helping the team win the 1990 FIFA World Cup in Italy and the 1996 European Championship.
Named manager of the German National Team in 2004, he guided Germany to a 20-8-6 record and a third place finish in the 2006 FIFA World Cup, earning him Coach of the Year honors in Germany.
Klinsmann melded young players with proven veterans and emphasized fitness and an aggressive, attacking style of play. Despite stepping aside as Germany's manager after the World Cup, he left a foundation for ongoing success, including the core of the German National Team coaching staff and players.
In July of 2008, Klinsmann became the head coach of his old club, Bayern Munich, where he aided in the design of a new player development and performance center. Bayern reached the quarterfinal of the Champions League that year, going 25-9-9 in all competitions under Klinsmann.
U-23 MNT IN CAMP NEXT DOOR
The U.S. Under-23 Men's National Team is holding a training camp from Nov. 7-16 at the Sportschule Wedau in Duisburg, Germany, at the same time the full Men's National Team is in France and Slovenia. The 37-man squad includes full team regular Juan Agudelo. In the absence of U-23 head coach Caleb Porter, the team will be overseen by Claudio Reyna, U-20 head coach Tab Ramos and U-18 head coach Richie Williams. The team is scheduled to play closed-door scrimmages against the VFL Bochum reserves, Azerbaijan U-21 MNT, Bayer Leverkusen U-23 team and Bayer Leverkusen U-19 team. Klinsmann worked with U-23 head coach Caleb Porter and the rest of the coaching staff in order to structure the program in a similar fashion to the full team, including the approach to style of play, training sessions, and fitness testing. "It is very important that we are all on the same page in how we are working with the national teams and that we are all pulling in the same direction, since all roads lead to the senior team," said Klinsmann. "They will have full support from the National Team, and their camps will be run just like ours. In this initial camp they will gather as much information as possible. As this group gets together, it is important for all these players to understand that they have a very unique opportunity."
VETERANS DAY SALUTE
With the United States observing Veterans Day on Nov. 11 – the holiday in France is called Armistice Day and honors the date of the signing of the Treaty of Versailles that ended World War I – the members of the U.S. National Team wrote an open letter to all those who served in the Armed Forces.
LAST TIME OUT
Despite outshooting their opponents 22-9, the U.S. fell 1-0 to Ecuador on Oct. 11 in the U.S. Men's first match at Red Bull Arena. A 79 th minute goal from Jaime Ayovi proved the difference for Ecuador, who four days earlier began their campaign to qualify for the 2014 FIFA World Cup. U.S. head coach Jurgen Klinsmann used 17 players in the match and continued the approach of deploying Timmy Chandler as a left back behind Brek Shea.
NEXT UP – SLOVENIA
Four days after France, the U.S. will play its final match of 2011 when it comes up against Slovenia for the first time since the 2-2 draw in the 2010 FIFA World Cup. This is only the second meeting between the nations in international play and the USA's first visit to Slovenia. Coverage from Stozice Stadium in Ljubljana begins at 1 p.m. ET (6 p.m. local) on ESPN2, ESPN3 and Galavision. Fans can follow both matches live on ussoccer.com's MatchTracker and Twitter @ussoccer.
IN FOCUS: FRANCE
Fédération Française de Football (FRA)
Founded: 1907 (Joined FIFA in 1907)
Head Coach: Laurent Blanc
Best FIFA World Cup Finish: Champion (1998)
Best European Championship finish: Champion (1984, 2000)
Caps Leader: Lilian Thuram (142)
Top Scorer: Thierry Henry (51)
Key Players: Eric Abidal, Karim Benzema, Samir Nasri, Franck Ribery
FRANCE UPDATE
France secured its place in the 2012 European championship after finishing in first place in Group D one point ahead of Bosnia and Herzegovina.
The group's outcome went down to the final matchday, France needing only a draw against Bosnia at home to advance. Bosnia held the lead into the 78 th minute before Samir Nasri put home a penalty kick that led to a 1-1 draw.
The French are led by former World Cup and European champion Laurent Blanc, who has guided the team to a 15-match unbeaten run and a 10-2-5 overall record since taking the reins following the 2010 FIFA World Cup.
After the match against the United States, Les Bleus will host Belgium on Nov. 15 at the Stade de France.
FRANCE ROSTER BY POSITION
GOALKEEPERS (3): Cédric Carrasso (Bordeaux), Hugo Lloris (Lyon), Steve Mandanda (Marseille)
DEFENDERS (7): Eric Abidal (Barcelona), Matthieu Debuchy (Lille), Jérémy Mathieu (Valencia), Laurent Koscielny (Arsenal), Adil Rami (Valencia), Anthony Réveillère (Lyon), Mamadou Sakho (PSG)
MIDFIELDERS (6) : Yohan Cabaye (Newcastle), Alou Diarra (Marseille), Florent Malouda (Chelsea), Yann M'Vila (Rennes), Marvin Martin, (Sochaux), Samir Nasri (Manchester City)
FORWARDS (6): Karim Benzema (Real Madrid), Kevin Gameiro (PSG), Jérémy Ménez (PSG), Loïc Rémy (Marseille), Franck Ribéry (Bayern Munich), Olivier Giroud (Montpellier)
FRANCE ROSTER NOTES
Eric Abidal (Barcelona) and Karim Benzema (Real Madrid) have been nominated for the prestigious 2011 FIFA Ballon d'Or, which recognizes the world player of the year.
Abidal, Alou Diarra, Florent Malouda and Franck Ribery played in the 2006 FIFA World Cup final against Italy.
Fourteen players on the France roster are on teams playing in the Champions League, and four more in the Europa League.
Benzema is the leading goalscorer on the roster with 13 goals in 40 appearances.
LAST TIME
On the field for USA:
Oct. 11, 2011 – Red Bull Arena – Harrison, N.J. – International Friendly
USA 0
Ecuador 1 Jaime Ayovi 79
USA : 1-Tim Howard; 2-Steve Cherundolo (13-Jonathan Spector, 46), 4-Oguchi Onyewu, 5-Carlos Bocanegra (capt.) (14-Tim Ream, 72), 3-Timmy Chandler; 6-Kyle Beckerman; 7-Danny Williams (17-Edson Buddle, 65), 8-Maurice Edu (15-Michael Bradley, 46), 11-Brek Shea (16-DaMarcus Beasley, 46); 10-Clint Dempsey, 9-Jozy Altidore (18-Juan Agudelo, 46)
Subs Not Used: 12-Nick Rimando
Head coach: Jurgen Klinsmann
ECU : 1-Maximo Banguera; 2-Eduardo Morante, 3-Fricson Erazo, 18-Gabriel Achilier, 10-Walter Ayovi; 16-Antonio Valencia (13-Cristian Suarez, 63), 8-Edison Mendez (19-Luis Saritama, 69), 14-Segundo Castillo, 9-Jefferson Montero (17-Jaime Ayovi, 60); 11-Christian Benitez (15-Jairo Campos, 90), 7-Michael Arroyo (4-Juan Carlos Paredes, 86)
Subs not used: 6-Michael Quiñonez, 12-Adrian Bone
Head coach: Reinaldo Rueda
On the field for France:
Oct. 11, 2011 – Stade de France – Paris, France – Euro 2012 Qualifying – Group D
France 1 Samir Nasri 78 pen
Bosnia and Herzegovina 1 Edin Dzeko 40
FRA : 1-Hugo Lloris; 22-Eric Abidal, 3-Patrice Evra, 13-Anthony Reveillere, 4-Adil Rami, 15-Florent Malouda (12-Marvin Martin, 61), 11-Samir Nasri, 6-Yohan Cabaye (20-Kevin Gameiro, 61), 17-Yann M'Vila, 14-Jeremy Menez, 21-Loic Remy (18-Alou Diarra, 82)
Subs not used: 2-Mathieu Debuchy, 5-Younes Kaboul, 7-Djibril Cissé, 16-Steve Mandanda
Head coach: Laurent Blanc
BIH : 1-Kenan Hasagic (12-Asmir Begovic, 46), 13-Mensur Mujdza (21-Darko Maletic, 61), 4-Emir Spahic, 23-Boris Pandza, 3-Sasa Papac, 6-Elvir Rahimic, 10-Zvjezdan Misimovic, 18-Haris Medunjanin (5-Adnan Zahirovic, 71), 8-Miralem Pjanic, 16-Senad Lulic, 11-Edin Dzeko
Subs not used: 9-Zlatan Muslimovic, 17-Senijad Ibricic, 20-Adnan Zahirovic, 21-Darko Maletic
Head coach: Safet Susic
Against France:
Oct. 10, 1979- Parc des Princes – Paris, France- International Friendly
France 3 Michel Platini 5, Roland Wagner 18, Loïc Amisse 23
USA 0
FRA: Dominique Dropsy (Philippe Bergeroo, 46), Gérard Janvion, Léonard Specht (Marius Trésor, 46), Christian Lopez, Maxime Bossis, Alain Moizan, Michel Platini (Jean-François Larios, 42), Dominique Bathenay, Roland Wagner (Patrice Lecornu, 46), Bernard Lacombe, Loïc Amisse
USA: Arnold Mausser (Winston DuBose, 46), Greg Makowski, Ty Keough, Steve Pecher, Doc Lawson, Tony Crudo (Perry van der Beck, 46), Larry Hulcer (Angelo di Bernardo, 46), Ringo Cantillo, Boris Bandov, Greg Villa (Njego Pesa, 46), Mark Liveric (Louie Nanchoff, 71)