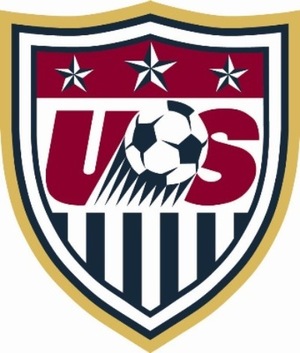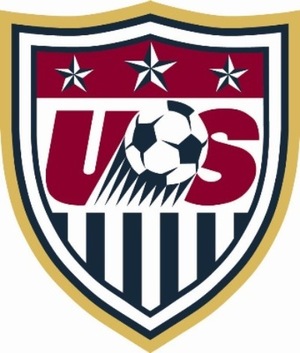 The U.S. Men's National Team will play for the 17th and final time in 2011 when it faces Slovenia on Nov. 15 in Ljubljana. The teams meet for only the second time in their history and the first on Slovenian soil. The matchup has a little extra spice following the teams' dramatic 2-2 draw in the 2010 FIFA World Cup, the U.S. spotting Slovenia two goals before roaring back to tie the game and see the potential game-winner disallowed. Having used the start of his tenure to examine the player pool, U.S. head coach Jurgen Klinsmann looks to take advantage of one of the last big opportunities prior to the start of World Cup qualifying. Coverage from Stozice Stadium begins at 12 p.m. ET (6 p.m. local) and fans can follow both matches live on
ussoccer.com
's MatchTracker and Twitter @ussoccer.
U.S. ROSTER BY POSITION
GOALKEEPERS (2): Bill Hamid (D.C. United), Tim Howard (Everton)
DEFENDERS (7): Carlos Bocanegra (Rangers), Timmy Chandler (Nürnberg), Steve Cherundolo (Hannover 96), Alfredo Morales (Hertha Berlin), Michael Orozco Fiscal (San Luis), Oguchi Onyewu (Sporting Lisbon)
MIDFIELDERS (9): Kyle Beckerman (Real Salt Lake), Michael Bradley (Chievo Verona), Clint Dempsey (Fulham), Maurice Edu (Rangers), Fabian Johnson (Hoffenheim), Jermaine Jones (Schalke 04), Robbie Rogers (Columbus Crew), Brek Shea (FC Dallas), Danny Williams (Hoffenheim)
FORWARDS (4): Jozy Altidore (AZ Alkmaar), DaMarcus Beasley (Puebla), Edson Buddle (FC Ingolstadt)
ROSTER NOTES
A total of 28 players have earned at least one cap under Klinsmann.
Klinsmann has now used six different starting lineups in each of his six matches as head coach.
Carlos Bocanegra and Tim Howard and are the only two players to have started all six matches under Klinsmann.
The duo have played in 14 matches this year each, equaling a career-most for Bocanegra (2009) and setting a personal record for Howard.
Brek Shea has started five and entered as a sub once (against Mexico).
With their appearances against France, both DaMarcus Beasley and Steve Cherundolo have now played against seven of the eight nations that have won the World Cup. Beasley has not faced Germany, and Cherundolo has not featured against Uruguay.
Timmy Chandler has started the last five matches, the first at right back and the next four on the left.
Fabian Johnson earned his first cap for the United States when he entered in the 71st minute against France. Johnson completed his change of association to the United States from Germany in October.
Johnson became the second player to earn his first cap for the U.S. during Klinsmann's tenure, joining Hoffenheim teammate Danny Williams, who made his debut Oct. 8 against Honduras.
Jermaine Jones made his second appearance for Klinsmann when he came on in the 66th minute against France. Jones started in the 1-1 draw on Aug. 10 against Mexico.
Ten leagues in nine countries are represented on the roster. Germany has the most with seven players, six coming from the Bundesliga.
A total of 12 players on the roster play professionally in Europe, while two more play in Mexico. Seven play in MLS.
Two teams contribute two players to the U.S. roster. Bocanegra and Maurice Edu come from Rangers, while Johnson and Williams join from Hoffenheim.
Clint Dempsey scored his 23rd career goal for the United States on Oct. 8 against Honduras. He is now fifth on the USA's all-time goalscoring chart, one behind Joe-Max Moore.
Howard collected his 37th victory in that game, putting him in a second-place tie with fellow New Jersey native Tony Meola for wins by a U.S. goalkeeper. Kasey Keller tops the chart with 53 victories.
Howard also moved into sole possession of third place on the career shutout list with 25 total, surpassing Brad Friedel.
Six players on the roster are age-eligible for the U-23 MNT: Jozy Altidore, Chandler, Bill Hamid, Alfredo Morales, Shea and Williams.
Hamid and Morales are the only two players on the roster still in search of their first cap. Morales, who plays for Hertha Berlin, makes his debut in a full national team camp, having previously been involved with the U.S. U-20 MNT.
Beasley, Kyle Beckerman and Oguchi Onyewu were inaugural members of the U-17 Residency Program in Bradenton. The class of 1999 finished fourth at the 1999 FIFA U-17 World Cup in New Zealand.
IN THE RECORD BOOKS
Clint Dempsey is the USA's fifth all-time scoring leader with 23 goals.
Tim Howard is tied for second all-time in victories with Tony Meola.
Howard is in third place in career shutouts with 25 clean sheets.
Carlos Bocanegra has 12 career goals, one shy of the record for a U.S. defender currently held by Marcelo Balboa.
Bocanegra has made 99 appearances for the United States and is one short of becoming the 12th player in U.S. history to reach 100 caps.
DaMarcus Beasley has 96 caps and is tied for 13th place all-time with Alexi Lalas.
BY THE NUMBERS:
| | |
| --- | --- |
| 1 | Players who have scored against Slovenia (Bradley) |
| 2 | Players who have played in Slovenia (Bocanegra, Edu for Rangers) |
| 3 | Players who are captains for their club team (Beckerman, Cherundolo, Goodson) |
| 7 | Players on the roster with 60 caps or more (Beasley, Bocanegra, Bradley, Cherundolo, Dempsey, Howard, Onyewu) |
| 8 | Players who appeared in the 2010 FIFA World Cup match against Slovenia (Altidore, Bocanegra, Bradley, Cherundolo, Dempsey, Edu, Howard, Onyewu) |
| 28 | Players who have earned at least one cap under Klinsmann |
| 39 | Average number of caps earned on the roster |
| 99 | Caps earned by Bocanegra |
USA VS. SLOVENIA SERIES:
The USA and Slovenia have only met once in their history, the dramatic 2-2 draw in the second Group C game from the 2010 FIFA World Cup.
Eight players on the current U.S. roster appeared in that match, including seven starters. Michael Bradley scored the game-tying goal in the 82nd minute off an assist from Jozy Altidore.
Slovenia returns 10 players from the game in Johannesburg, with eight starters and both goal scorers in Valter Birsa and Zlatan Ljubijankic.
Maurice Edu had a goal controversially disallowed in the 85th minute that would have given the U.S. a 3-2 lead.
CAPTAIN CARLOS AND THE CENTURY CLUB:
Should he appear in Tuesday night's game against Slovenia, Carlos Bocanegra will become the 12th player in U.S. Men's National Team history to reach 100 caps. The Alta Loma, Calif., native made his first appearance for the United States on Dec. 9, 2002, against Korea and scored his first goal on Jan. 18, 2003, against Canada. Earning the captain's armband for the first time June 2, 2007, against China, 'Los has captained the team 53 times. ussoccer.com will bring you a comprehensive look at the national team career of the U.S. captain on gameday.
ON SLOVENIAN SOIL:
Two players on the U.S. team have played a match here in Slovenia, but they wore the colors of their club team at the time. Rangers faced Maribor in the third round of qualifying for Europa League on Aug. 18 earlier this year, and both Bocanegra and Edu featured in the 2-1 loss. Bocanegra had only signed for the Glasgow club the night before – beating the roster deadline for the tournament – and took the first flight from France to join his new teammates on game day. Maribor went on to win the home-and-home series.
JURGEN KLINSMANN FACT FILE:
Head coach Jurgen Klinsmann is in the midst of his fourth camp in charge of the U.S. Men's National Team. Below are some of his past accomplishments as a player and coach.
Klinsmann is the 35th coach in the history of the U.S. Men's National Team program.
Klinsmann's record as head coach of the Men's National Team is 1-4-1, with two goals for and five against.
As a player, Klinsmann was one of the game's premier forwards and enjoyed a 17-year career that included stints in four major European leagues for a number of clubs, including VfB Stuttgart, Inter Milan, AS Monaco, Tottenham Hotspur and Bayern Munich.
One of the most well-known international players of all time, he earned 108 appearances for Germany and scored 47 goals while helping the team win the 1990 FIFA World Cup in Italy and the 1996 European Championship.
Named manager of the German National Team in 2004, he guided Germany to a 20-8-6 record and a third place finish in the 2006 FIFA World Cup, earning him Coach of the Year honors in Germany.
Klinsmann melded young players with proven veterans and emphasized fitness and an aggressive, attacking style of play. Despite stepping aside as Germany's manager after the World Cup, he left a foundation for ongoing success, including the core of the German National Team coaching staff and players.
In July of 2008, Klinsmann became the head coach of his old club, Bayern Munich, where he aided in the design of a new player development and performance center. Bayern reached the quarterfinal of the Champions League that year, going 25-9-9 in all competitions under Klinsmann.
U-23 MNT IN CAMP NEXT DOOR:
The U.S. Under-23 Men's National Team is holding a training camp from Nov. 7-16 at the Sportschule Wedau in Duisburg, Germany, at the same time the full Men's National Team is in France and Slovenia. The 36-man squad includes full team regular Juan Agudelo. In the absence of U-23 head coach Caleb Porter, the team is overseen by Claudio Reyna, U-20 head coach Tab Ramos and U-18 head coach Richie Williams. The team played closed-door scrimmages against the VFL Bochum reserves, Azerbaijan U-21 MNT , and is scheduled to play the Bayer Leverkusen U-23 team and Bayer Leverkusen U-19 team. Klinsmann worked with U-23 head coach Caleb Porter and the rest of the coaching staff in order to structure the program in a similar fashion to the full team, including the approach to style of play, training sessions, and fitness testing. "It is very important that we are all on the same page in how we are working with the national teams and that we are all pulling in the same direction, since all roads lead to the senior team," said Klinsmann. "They will have full support from the National Team, and their camps will be run just like ours. In this initial camp, they will gather as much information as possible. As this group gets together, it is important for all these players to understand that they have a very unique opportunity."
MNT DONATES THE 'SHIRTS OFF THEIR BACKS' TO BENEFIT DISABLED AMERICAN VETERANS:
In honor of the U.S. Men's National Team playing France on Veterans Day, the players autographed and donated their game-worn jerseys for an online auction to benefit the Disabled American Veterans organization. Following the match, each jersey was washed and then autographed. Information on how fans can participate in the online auction for the jerseys will be made available early this week. Proceeds raised through the auction will be given to Disabled American Veterans (DAV), a non-profit organization that represents the interests of America's disabled veterans, and their families and survivors. The 1.2 million-member DAV provides free benefits, counseling and representation for those seeking benefits and services from the Department of Veterans Affairs and other federal and state agencies. In addition, the players wore yellow ribbons on their warmup jackets during the national anthem, and U.S. Soccer published a letter of thanks to all current and former members of the U.S. military.
LAST TIME OUT:
A 72nd minute goal by Loïc Rémy lifted France to a 1-0 win against the United States in front of a near-capacity crowd of 70,018 fans at Stade de France. In the first meeting between the teams since 1979, the U.S. team played solidly in the first half and looked more confident on the attack as the match wore on but were unable to unlock the French defense. Carlos Bocanegra collected his 99th cap while Fabian Johnson earned his first for the United States.
MNT IN EUROPA LEAGUE:
Several members of the national team are competing in the group phase of the Europa League, and with two games remaining in this stage, many are poised to advance. Jermaine Jones and Oguchi Onyewu are on teams in first place in their groups, while Jozy Altidore has netted a pair of goals from four matches played. Get the latest update on the MNT in the Europa League here.
IN FOCUS: SLOVENIA
Nogometna Zveza Slovenue
Founded: 1920 (Joined FIFA in 1992)
Head Coach: Slavia Stojanovic (Serbia)
Current FIFA Ranking: 27
Best World Cup Finish: Group Stage (2002, 2010)
Best European Championship Finish: Group Stage (2000)
Caps Leader: Zlatko Zahovič (80)
Top Scorer: Zlatko Zahovič (35)
Key Players: Samir Handanovic, Valter Birsa
SLOVENIA UPDATE
Slovenia finished fourth in Group C of qualifying for the 2012 European Championship and did not advance. Italy were the runaway winners of the group, and only two points separated second-place Estonia (16), Serbia (15) and Slovenia (14).
After qualifying, Slovenia parted ways with head coach Matjaz Kek and appointed Serbian national Slavia Stojanovic as their new head coach.
Stojanovic twice led Domzale to the Slovenian league title and was mostly recently the assistant coach for the national team of the United Arab Emirates.
SLOVENIA ROSTER BY POSITION
GOALKEEPERS (3): Samir Handanovic (Udinese), Jasmin Handanovic (Maribor), Vid Belec (Crotone)
DEFENDERS (7): Miso Brecko (Cologne), Bostjan Cesar (Chievo Verona), Branko Ilic (Lokomotiv Moscow), Bojan Jokic (Chievo Verona), Matej Mavric Rozic (Superfund), Miral Samardzic (Sheriff Tiraspol), Marko Suler (Gent)
MIDFIELDERS (8): Armin Bacinovic (Palermo), Josip Ilicic (Palermo), Andraz Kirm (Wisla Krakow), Rene Krhin (FC Bologna), Dejan Lazarevic (Padova), Darijan Matic (Kryvbas Kryvyi Rih), Ales Mertelj (NK Maribor), Dare Pass (Olimpija Ljubljana)
FORWARDS (5): Valter Birsa (Genoa), Zlatko Heir (Bochum), Zlatan Ljubijankic (Gent), Tim Matavz (PSV), Nejc Pecnik (Krylya Sovetov)
SLOVENIA ROSTER NOTES
Two players on the roster are teammates of Michael Bradley at Chievo Verona: Bostjan Cesar and Bojan Jokic.
Zlatan Ljubijankič is the leading scorer on the roster with six goals.
Tim Matavž has scored five times in six games for PSV Eindhoven this season. He has five career goals for Slovenia.
LAST TIME
On the field for USA:
Nov. 11, 2011 – Stade de France – Saint-Denis, France – International Friendly
USA 0
France 1 Loïc Rémy 72
USA: 1-Tim Howard; 2-Steve Cherundolo, 4-Clarence Goodson, 5-Carlos Bocanegra (capt.), 3-Timmy Chandler; 8-Maurice Edu (18-Edson Buddle, 77), 6-Kyle Beckerman (16-Jermaine Jones, 66), 10-Clint Dempsey; 11-Brek Shea (17- DaMarcus Beasley, 71), 7-Danny Williams (15-Fabian Johnson, 71), 9-Jozy Altidore
Subs not used: 12-Bill Hamid, 13-Michael Orozco Fiscal, 14-Michael Bradley
Head Coach: Jurgen Klinsmann
FRA: 1-Hugo Lloris; 2-Matthieu Debuchy, 4-Adil Rami, 5-Laurent Koscielny, 3-Jérémy Mathieu; 14-Jérémy Ménez, 18- Alou Diarra, 17- Yann M'Vila (11-Maxime Gonalons, 60), 7- Franck Ribéry (21-Loïc Rémy, 64); 10- Karim Benzema (8-Marvin Martin, 65), 20- Kevin Gameiro (9-Olivier Giroud, 60)
Subs not used: 6-Yohan Cabaye, 12-Mamadou Sakho, 13-Anthony Réveillère, 15-Florent Malouda, 16-Cédric Carrasso, 22-Eric Abidal, 23-Steve Mandanda
Head coach: Laurent Blanc
On the field for Slovenia:
Oct. 11, 2011 – Ljudski vrt – Maribor, Slovenia – Euro 2012 Qualifying – Group C
Slovenia 1 Dare Vrsic 46+
Serbia 0
SVN: 1-Samir Handanovic, 2-Miso Brecko (6-Branko Ilic, 64), 4-Marko Suler, 5- Bostjan Cesar, 9-Zlatan Ljubijankic, 13-Bojan Jokic, 17-Andraz Kirm, 8-Aleksander Radosavljevic, 20-Armin Bacinovic (15-Rene Krhin, 68), 21-Dare Vrsic (10-Valter Birsa, 74), 23-Tim Matavz
Subs not used: 3-Miral Samardzic, 12- Jasmin Handanovic, 14-Zlatko Dedic, 19-Josip Ilicic
Head coach: Matjaz Kek
SRB: 1- Bojan Jorgacevic, 5-Nemanja Vidic, 6-Branislav Ivanovic, 7-Zoran Tosic, 10-Dejan Stankovic, 11- Aleksandar Kolarov, 14-Milan Jovanovic (17-Milos Krasic, 55), 15-Radosav Petrovic (9-Marko Pantelic, 50), 18-Milos Ninkovic (8-Nenad Milijas, 71), 20-Neven Subotic, 21-Dragan Mrdja
Subs not used: 2-Nenad Tomovic, 4-Luka Milivojevic, 12-Bojan Sharanov, 23- Slobodan Rajkovic
Head coach: Vladimir Petrovic
Against Slovenia:
June 18, 2010 – Ellis Park – Johannesburg, South Africa – 2010 FIFA World Cup
Slovenia 2 Valter Birsa 13, Zlatan Ljubijankic 42
USA 2 Landon Donovan 48, Michael Bradley 82
SVN: 1-Samir Handanovic; 2-Miso Brecko, 4-Marko Suler, 5-Bostjan Cesar, 13-Bojan Jokic; 8-Robert Koren (capt.), 9-Zlatan Ljubijankic (7-Nejc Pecnik, 74; 20-Andrej Komac, 90+4), 10-Valter Birsa (14-Zlatko Dedic, 87), 17-Andraz Kirm, 18-Aleksandar Radosavljevic; 11-Milivoje Novakovic
Subs not used: 12-Jasmin Handanovic, 16-Aleksander Seliga; 3-Elvedin Dzinic, 6-Branko Ilic, 15-Rene Krhin, 19-Suad Filekovic, 21-Dalibor Stevanovic, 22-Matej Mavric, 23-Tim Matavz
Head Coach: Matjaz Kek
USA: 1-Tim Howard; 2-Steve Cherundolo, 15-Jay DeMerit, 5-Oguchi Onyewu (9-Herculez Gomez, 80), 3-Carlos Bocanegra; 8-Clint Dempsey, 4-Michael Bradley, 16-Jose Torres (19-Maurice Edu, 46), 10-Landon Donovan; 20-Robbie Findley (22-Benny Feilhaber, 46), 17-Jozy Altidore
Subs not used: 6-Jonathan Spector, 7-DaMarcus Beasley, 11-Stuart Holden, 12-Jonathan Bornstein, 13 -Ricardo Clark, 14-Edson Buddle, 18-Brad Guzan, 21-Clarence Goodson, 23-Marcus Hahnemann
Head Coach: Bob Bradley