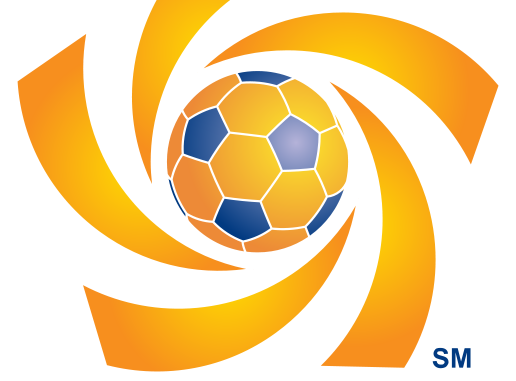 The Confederation of North, Central American and Caribbean Association Football (CONCACAF) announced Tuesday the quarterfinal schedule for the 2011/12 CONCACAF Champions League. The Championship Round opens with defending champion Monterrey going on the road to face Mexican rival Morelia on Tuesday, March 6.
Toronto FC will be home against the LA Galaxy in the first leg of their all-Major League Soccer knockout round match on Wednesday, March 7, with the USA's Seattle Sounders hosting Santos of Mexico later that same evening.
The first leg ends on Thursday, March 8, when Mexico's Pumas travels to El Salvador for a meeting with Isidro Metapan.
Second-leg action starts on Tuesday, March 13, with Monterrey taking on Morelia at home, followed the next day by Santos-Seattle and LA
Galaxy-Toronto FC. Pumas will close quarterfinal play on March 15 by welcoming Isidro Metapan to Mexico City.
The quarterfinal winners will advance to the semifinals March 27-29 and April 3-5, with the two-leg final set for April 17-19 and April 24-26.
The winner of the 2011/12 CONCACAF Champions League will earn a berth at the 2012 FIFA Club World Cup.
CONCACAF CHAMPIONS LEAGUE
All Times U.S. Eastern (local times in parentheses)
First Leg
Tuesday, March 6, 2012
Morelia (MEX) vs. Monterrey (MEX), 10 p.m. (9 p.m.)
Wednesday, March 7, 2012
Toronto FC (CAN) vs. LA Galaxy (USA), 8 p.m. (8 p.m.)
Seattle Sounders (USA) vs. Santos (MEX), 10 p.m. (7 p.m.)
Thursday, March 8, 2012
Isidro Metapan (SLV) vs. Pumas (MEX), 8 p.m. (7 p.m.)
Second Leg
Tuesday, March 13, 2012
Monterrey (MEX) vs. Morelia (MEX), 10 p.m. (8 p.m.)
Wednesday, March 14, 2012
Santos (MEX) vs. Seattle Sounders (USA), 8 p.m. (6 p.m.)
LA Galaxy (USA) vs. Toronto FC (CAN), 10 p.m. (7 p.m.)
Thursday, March 15, 2012
Pumas (MEX) vs. Isidro Metapan (SLV), 10 p.m. (8 p.m.)
Semifinals
First Leg
March 27-29, 2012
LA Galaxy-Toronto FC winner vs. Santos-Seattle Sounders winner
Monterrey-Morelia winner vs. Pumas-Isidro Metapan winner
Second Leg
April 3-5, 2012
Santos-Seattle Sounders winner vs. LA Galaxy-Toronto FC winner
Pumas-Isidro Metapan winner vs. Monterrey-Morelia winner
Finals
First Leg
April 17-19, 2012
Monterrey-Morelia/Pumas-Metapan winner vs. LA Galaxy-Toronto
FC/Santos-Seattle Sounders winner
Second Leg
April 24-26, 2012
LA Galaxy-Toronto FC/Santos-Seattle Sounders winner vs.
Monterrey-Morelia/Pumas-Metapan winner