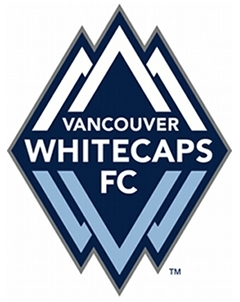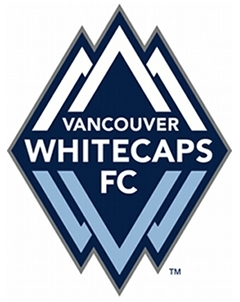 Vancouver Whitecaps FC will kick off year two in Major League Soccer on Bell Pitch at BC Place on Saturday, March 10, 2012, as part of the league's First Kick.
"March 19, 2011, was an historic day for our club, our fans, and our province, and now we look forward to kicking off the next chapter in our storied history on March 10, 2012," said Whitecaps FC CEO Paul Barber. "We are less than four months away from First Kick, the start of our first full season downtown in our world class home at BC Place. The club is excited to welcome back our great Whitecaps FC fans, whose support helped us establish one of the busiest buildings in MLS, while creating our own unique soccer experience."
Last year's inaugural match in MLS improved Vancouver's overall home opener record to 19 wins, 13 losses, and four draws dating back to 1974. In fact, Whitecaps FC have not lost a home opener since 2001. From 1974 to 1983, the 'Caps held home openers at Empire Stadium, at BC Place in 1984 and 1995, at Abbotsford's Rotary Stadium in 1996, and at Swangard Stadium from 1987 to 1994 and 1997 to 2010. Last season's home opener took place on Bell Pitch at Empire Field.
In addition to Vancouver's First Kick, Chivas USA, Colorado Rapids, D.C. United, FC Dallas, LA Galaxy, Portland Timbers, San Jose Earthquakes, and Seattle Sounders FC will all play at home in Week One of the 2012 MLS regular season.
Times, opponents, and national broadcast information for these matches will be included in the entire regular season schedule, which will be announced upon its completion in the coming weeks.