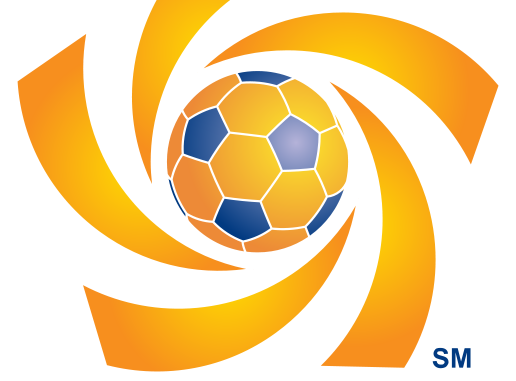 Four more clinch CCL berths
Isidro Metapan of El Salvador and Olimpia of Honduras became the first teams to qualify for a fifth straight CONCACAF Champions League, winning their domestic Apertura crowns over the weekend to secure berths in next season's confederation championship. Also, Municipal was crowned Guatemalan champions and Alajuelense won its third consecutive Costa Rican title.
Costa Rica
Alajuelense won its 27th Costa Rican title Sunday, outlasting Herediano 6-5 on penalties after a 1-1 draw in the second leg of the Invierno tournament final. Argenis Fernandez scored the decisive penalty for Liga.
El Salvador
Isidro Metapan defeated Once Municipal 1-0 to win the Salvadoran Torneo Apertura and its fifth league title in seven seasons. Metapan, who will face Pumas in the quarterfinals of the 2011-12 Champions League, is coached by Edwin Portillo, who tied a league record by winning his sixth domestic crown.
Guatemala
Municipal defeated Comunicaciones 2-0 on Sunday to win the Guatemala Apertura and add to its record with a 29th Guatemalan title. The result completed a 4-0 aggregate triumph and earned Municipal a third straight Champions League berth.
Honduras
Two goals in the final nine minutes by Carlos Mejia gave Olimpia a 2-0 victory over Real Espana Saturday and completed a 3-0 aggregate win for the Honduran Apertura crown in Tegucigalpa. The title was Olimpia's 24th – a total double its closest rival Motagua.
Nicaragua
Real Esteli beat Walter Ferreti 3-2 on Sunday to win the Nicaraguan Apertura title. An extra-time goal from Luis Fernando Gonzalez gave Esteli not only the title, but a chance for a spot in next year's CONCACAF Champions League. The team with the most overall points between the Nicaraguan Apertura and Clausura season champions qualifies for the Champions League . Monterrey rallies to finish fifth at CWC
Hiram Mier, Aldo de Negris and Jesus Zavala all scored to rally Monterrey from an early deficit to a 3-2 victory over Esperance of Tunisia on Wednesday and a fifth-place finish at the FIFA Club World Cup.
It was the second straight year that the CONCACAF Champions League champion had finished in fifth place, following Pachuca's penalty shootout victory over Al-Wahda in 2010.
In other Club World Cup news, the Salvadoran referee trio of Joel Aguilar, William Torres and Juan Francisco Zumba officiated the semifinal in which Barcelona defeated Qatar's Al Sadd 4-0.
Tickets on sale today for Men's Olympic qualifiers
Series tickets for the group matches of the men's Olympic qualifying finals in Nashville, Tennessee, and Carson, California, went on sale today at 10 a.m. local time in each market. A series ticket consists of a ticket for each of the three match dates at a single venue.
Fans can order tickets online at ussoccer.com, at local Ticketmaster ticket centers in the venue cities, and at the respective stadium ticket offices during their local business hours.
Individual tickets for each event (all doubleheaders except for the final) will go on sale at a later date, pending availability. Details regarding series tickets for the elimination rounds in Kansas City, Kansas, will be made available in the near future.
Caribbean qualifiers to be determined in January
The last three teams for the CONCACAF Women's Under-20 Championship will decided in January when final round of Caribbean qualifying gets underway in the Dominican Republic and Cuba.
The Dominican Republic will host the Cayman Islands, Jamaica and Haiti in Group E January 6-10 while Guyana, Puerto Rico and Trinidad & Tobago will travel to Havana January 7-11 to play in Group F.
The group winners and the best second-place team among the two groups will qualify for the eight-team finals in Panama from March 1-11.
Canadian U-17 women sweep series with Mexico
Canada's U-17 women's team beat Mexico 1-0 on Sunday to complete a two-game sweep of its CONCACAF rival. Jasmin Dhanda scored the lone goal for the Canadians.
The Canadians won 2-0 on Friday as well. Both matches were played at Mexico's Centro de Alto Rendimiento as both teams prepare for the CONCACAF U-17 Women's Championship in Guatemala from May 2-13.
Costa Rica falls to Brazil in futsal friendlies
Costa Rica lost a pair of futsal friendlies against four-time world champion Brazil at Cartago's Polideportivo last week.
After dropping a 5-0 decision on Wednesday, the Ticos scored twice to close the series with a 7-2 loss on Friday. An own-goal by Brazil's Wilde Gomes and a strike from Jose Antonio Guevara accounted for Costa Rica's goals.
The victory extended Brazil's unbeaten streak to 30 matches. Costa Rica is preparing for next year's CONCACAF championship.